AMD is preparing its third-gen Ryzen CPU family that will be a true next-gen Zen 2 CPU core, with the original Zen architecture powering both the Ryzen 1000 and Ryzen 2000 series processors. According to a forum post on HardOCP by '_mockingbird', Radeon Technologies Group has "just received its first Zen 2 sample (to optimize for) and it's really impressive".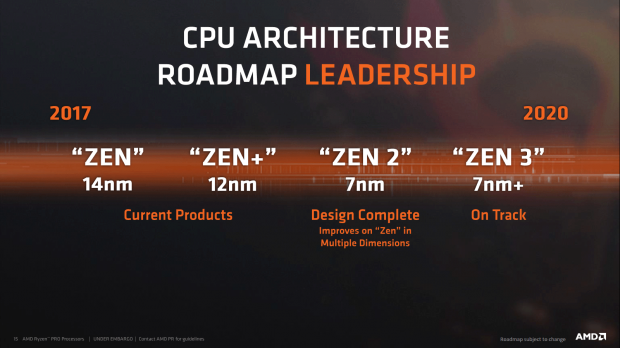 RTG is a weird place for the very first Zen 2 CPU engineering sample to go, but the posted said in a reply "Zen team brought the processor over so that the RTG teams can make changes to the video card's drivers that make them work better with the processor". This is good news for gamers as it would hopefully mean AMD is keen to see just how their next-gen Zen 2 architecture is holding up with gaming on a prototype Ryzen 3000 series CPU.
The test rig was using a custom motherboard with an AMD logo on it, with the HardOCP forum member saying the "Zen team is being awfully secretive, that's for sure". I'm not surprised given it's an unreleased CPU. The poster added: "It crashes all the time. Some of the tests have to be run multiple times because they crashed before finishing". This isn't uncommon: the first prototype of a new processor, with a heavily tuned architecture, on a totally new 7nm node process... crashes happen.
But, if we're expecting at least one of the new Zen 2 based Ryzen 3000 series processors to offer 8C/16T at 4.5GHz, you can see how Intel is running scared and cranking up the frequency on its very first 8C/16T processor (something AMD has had for over 18 months now). We're looking at the Core i9-9900K boasting 8C/16T at up to 4.7GHz.
This could all be someone joking around, but it would make sense that AMD is getting its new Zen 2 prototypes with the new 7nm node up and running and wafers hitting customers like AMD in the coming months. AMD is also set to launch the world's first 7nm GPU with its Vega 20 GPU going into a next-gen Radeon Instinct accelerator with 32GB of HBM2 memory.