Fortnite is set in a world that is in a constant change, with a mysterious purple cube that has been rolling all over the map for the last few weeks, and has now finally found a home inside of Loot Lake.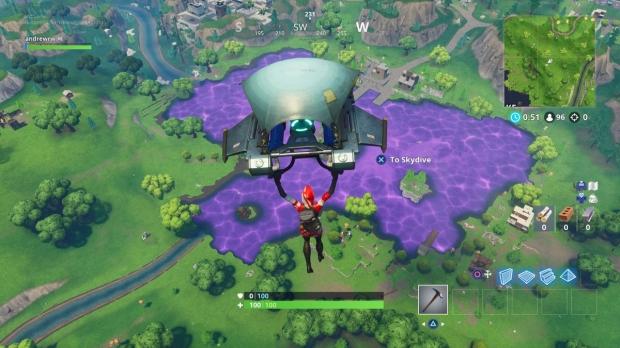 For the last few weeks, gamers have been following the mysterious cube around but have been wondering what the hell it is, and what the hell it'll do. Well, now we know that if you shot the cube it would push you away and damage you, but it also helped you if you stood close to it your shields would regenerate. If you jumped on the cube, you'd be flung into the air like you just jumped on super-jelly.
The cube is now sitting in Loot Lake and has lost some of its proximity effects like regenerating your shield, but it has kept one of its traits: it's still bouncy when you jump on it. Mix that in with Loot Lake which is a huge body of shallow water, with the lake post-cube now turning purple just like the cube. If you jump in Loot Lake, you'll fly into the air just like if you jumped onto the mysterious cube before it melted into the lake.
Epic Games is ramping up to Fortnite Season 6 so we should expect some big news in the coming days regarding this new change to Loot Lake. Could Fortnite have some bouncing-related content coming to the game? At this point, who knows - the cube could reform and become Thanos for all we know. Nekminnut, Disney have acquired Epic Games.
Probably, no, not probably... hopefully not.