Switch firmware update 6.0.0 to roll out September 18th/19th
The Nintendo Switch firmware update 6.0.0 has been scheduled for release on September 18th/19th.

Published Thu, Sep 13 2018 5:00 AM CDT
|
Updated Tue, Nov 3 2020 11:50 AM CST
About a week ago we heard about the rumors surrounding the coming Nintendo Switch firmware update 6.0.0, now the company has set the official release date for the upcoming update.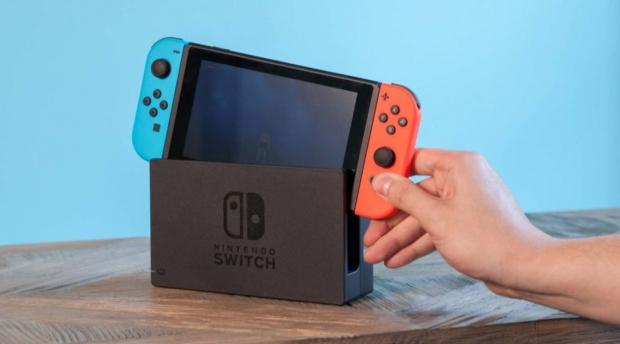 Last weeks rumors suggested that this coming firmware update would be adding in a messaging system for Nintendo Switch users. The information was sourced from the website NintendoSoup, who claimed that a well known "community hacker console hacker" named 'SciresM' "spilled the beans on Nintendo Switch's upcoming version 6.0.0 update." Looking towards the official Nintendo statement of update 6.0.0 there seems to be absolutely no information regarding a messaging system being implemented in the update, instead Nintendo Switch users will not be able to unlink their Nintendo accounts from their user profiles after the firmware update is complete.
According to the official Nintendo statement, "After installing the system update planned for September 18th, 2018 (Tuesday) at 5pm Pacific Time, it will no longer be possible to unlink your Nintendo Account from your Nintendo Switch user." This decision by Nintendo is so Switch users can't just give other user profiles access to Nintendo Switch Online when it releases, this is not a bad thing, think of it like a Netflix subscription. The firmware update will be conducted on the following date and time: September 18th, 2018 (Tuesday) 5pm to 8pm Pacific Time 8pm to 11pm Eastern Time.
Jumping back into the rumors of the messaging system, it is completely possible that ScriesM is right and that Nintendo will be adding Nintendo Switch Online within this firmware update, as well as the messaging system. They do not have to announce anything until they deem that is is ready for consumer use, developers behind the scenes could be testing the reactions of the software on hardware at a very large scale, there is just no possible way for us to 100% know what is going on until it has been announced.
Related Tags