Enter the Gungeon releases physically on PS4, Switch is next
A physical copy of Enter the Gungeon has released for the PS4, a Nintendo Switch physical release is next in the pipeline.

Published Thu, Aug 30 2018 5:00 AM CDT
|
Updated Tue, Nov 3 2020 11:50 AM CST
Dodge Roll Games and Devolver Games, the developer and publisher respectively for Enter the Gungeon, have done a collaboration with Special Reserve Games on a physical release of their title.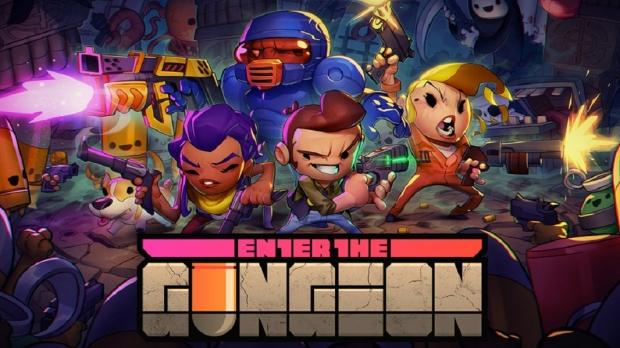 According to the Twitter post found on the Special Reserve Games Twitter account, Enter the Gungeon for PS4 will be receiving a physical release titled 'Enter the Gungeon Reserve.' It features: Advanced Gungeons and Draguns, Reversible Jacket Artwork and the option to pick up a 224 page hardcover ammonomicon. All of these features are sequentially numbered.
Also found on the Twitter post was Special Reserve Games clearing up if Nintendo Switch players would be receiving a similar treatment in terms of a physical release. The post reads as follows: "Switch pups! All I can say is very soon after this one comes out we're gonna do one for you! Will it have an Ammonomicon too? What if I told you that Switch boxes were SMOL so we gotta do a smol one?" It was not clear when Nintendo Switch fans should expect a physical release of Enter the Gungeon, but it should be sometime after the initial PS4 release.
If you have never heard of Enter the Gungeon and want to check it out, the official Nintendo Switch listing can be found here, if you are a PC gamer, the Steam listing can be found here. For potential players that just want a quick description of the title, check this out: "Enter the Gungeon is a bullet hell dungeon crawler following a band of misfits seeking to shoot, loot, dodge roll and table-flip their way to personal absolution by reaching the legendary Gungeon's ultimate treasure: the gun that can kill the past. Select a hero [or team up in co-op] and battle your way to the bottom of the Gungeon by surviving a challenging and evolving series of floors filled with the dangerously adorable Gundead and fearsome Gungeon bosses armed to the teeth. Gather precious loot, discover hidden secrets, and chat with opportunistic merchants and shopkeepers to purchase powerful items to gain an edge."
Related Tags