As someone who personally owns an 8K monitor (the Dell UP3218K) I can see the constant strive towards more and more pixels, with a huge difference in quality and sharpness between 4K and 8K (400% more pixels).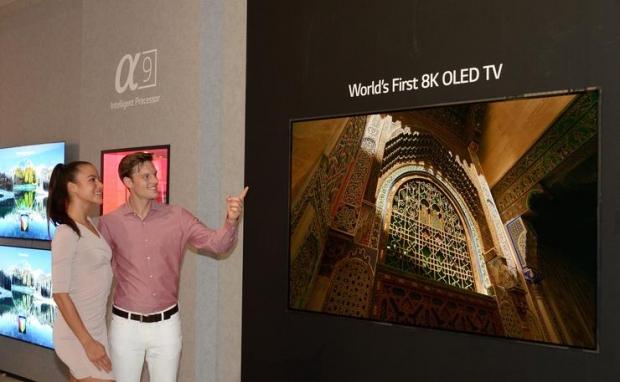 Now LG has teased the world's first 8K OLED TV at IFA 2018, rocking a native resolution of 7680x4320 and boasting over 33 million pixels. Brian Kwon, the president of LG Home Entertainment Company explains: "LG's first 8K OLED TV is the result of technological achievement and the next evolutionary step in display technology. 4K OLED has played a role in reshaping the TV industry and LG is confident that 8K OLED will do the same".
The 8K display and TV market are miniscule compared to 1080p and 4K, but LG is expecting the 8K TV market to pass 5 million units by 2022. The company said: "While the 8K TV market is still in its infancy, it is expected to grow to more than 5 million units by 2022 and LG is committed to leading the ultra-premium market with its 8K OLED TV technology". In regards to OLED technology, LG explains: "with OLED TV shipments in the market expected to double in 2018 and reach over nine million units by 2022, LG will continue to increase the OLED share in its premium TV portfolio and drive large scale consumer adoption of OLED TVs".