No Man's Sky was always about cosmic loneliness
Hello Games' Sean Murray knew right away that his game needed to invoke a galactic loneliness among the stars.

Published Sun, Aug 19 2018 6:03 PM CDT
|
Updated Tue, Nov 3 2020 11:51 AM CST
One of the principal feelings you get about No Man's Sky when you play it is that it's huge, and it's this intergalactic massiveness that conveyed Sean Murray's inspiration: loneliness.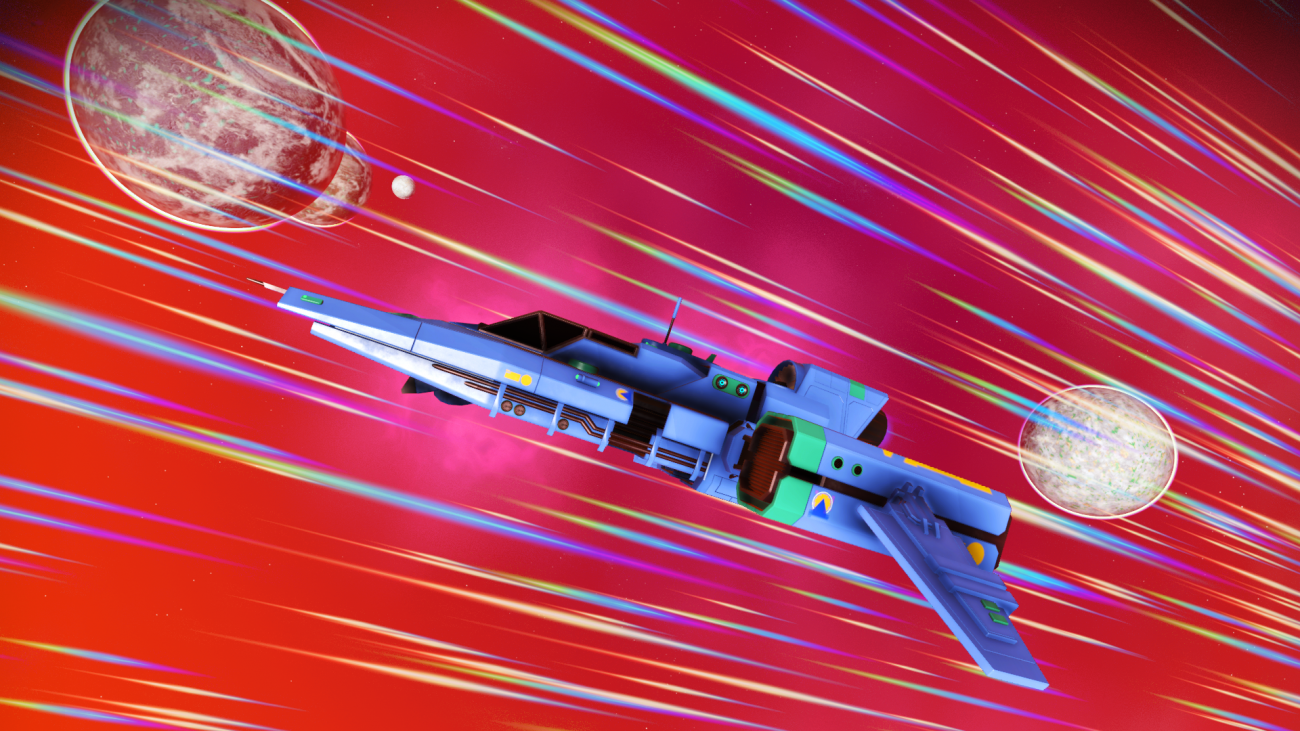 When I reviewed No Man's Sky in 2016 I said it wasn't a game about discovery, but a game about getting lost: lost in a sprawling, every-shifting universe filled with so much to see and uncover...but there was one feeling that overrode all of that. This was loneliness, a kind of inner isolation nestled in an epic journey across the stars, an intimate endeavor that was meant to be different but also the same for everyone. According to Hello Games' Sean Murray, this was by design.
Like any game built on grinding, it urges you forward, promising you that fun will be had on the next planet, with the next starship, with the next Multi-Tool upgrade, but ultimately, the game isn't about the grind or progression, it's about getting lost.
In a recent interview with IGN, Murray said a few interesting things about No Man's Sky. The goal was to bring this kind of insular, personal adventure and give players near-infinite opportunities to continue losing themselves in the universe.
"[No Man's Sky] was this huge, broad game. And it delivered on a thing that I always wanted, which was this feeling of loneliness, which sounds strange I know, but a kind of a science fiction loneliness. You, out in the world, amongst the vastness of the universe," Sean Murray said in the interview.
Two years after release, No Man's Sky is very, very different now. NEXT--Its biggest update yet--shifted many things around and added in the online multiplayer that was mentioned back during the game's launch, but most importantly it reminded us that a team of 15 people can breathe new life into their game.
Despite all these changes, the game's core focus on that interpersonal loneliness was never altered. It remains intact because it's still the main driving emotion for Hello Games' space sim.
"Along the development, lots of things changed about the game, but that was one thing that stayed the same. When I first sat down to write the first lines of code, that was the emotion that I was going for. I'm super proud of that, but because it was such a small team, and because it was so weirdly innovative and ambitious, you know, it wasn't as deep in a whole bunch of areas."
After firing up No Man's Sky recently I can say with confidence that its cathartic, personal journey across the firmament is still as strong as ever. Perhaps for some that's enough.
Related Tags