I'm literally sitting at the airport here in Adelaide, South Australia writing all of this news about the new flow of leaks on NVIDIA's new GeForce RTX 20 series and it isn't stopping. Germany, here I come!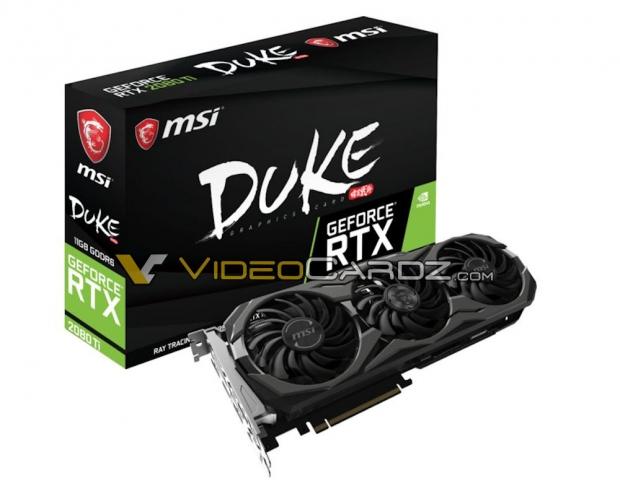 Before I went to bed last night I wrote up about MSI's new GeForce RTX 2080 Ti GAMING X TRIO graphics card, something VideoCardz leaked to the world and now they're back with a leak on MSI's other RTX 20 series card.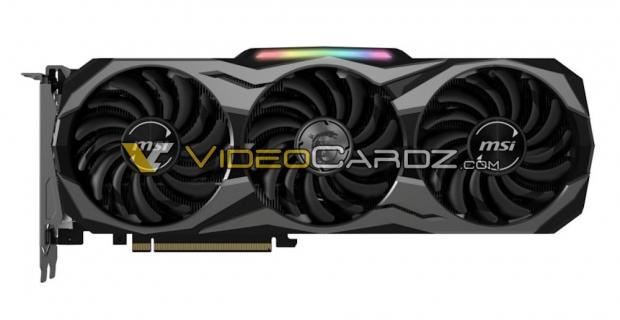 We now have our first look at the MSI GeForce RTX 2080 and RTX 2080 Ti DUKE graphics cards, which are similar - but not identical to the GAMING X TRIO variant.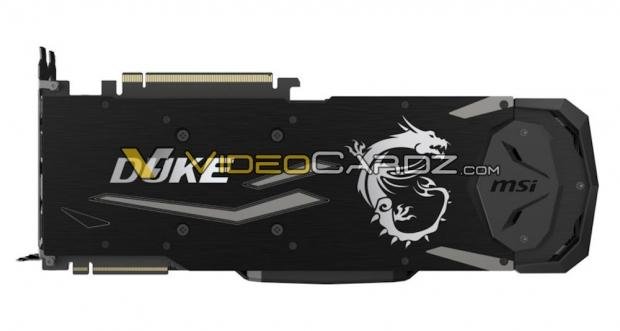 We can see that MSI is using an RGB LED bar on the DUKE cards, something that wasn't there with the last-gen offerings. There's also a full-cover backplate which is a nice touch as some of these cards get extremely hot on the back.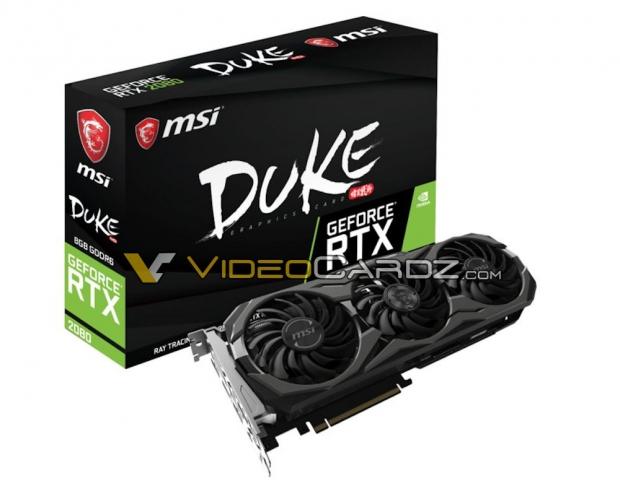 Not only that, but we can see that the new RTX 2080/2080 Ti DUKE cards from MSI also feature NVLink, meaning SLI is truly being replaced (makes me very happy) while there are 8+8-pin PCIe power connectors (the same as the GAMING X TRIO variant).