It looks like NVIDIA will be unveiling the higher-end GeForce RTX 2080 Ti next week, and not just the expected GeForce RTX 2070 and RTX 2080 graphics cards. VideoCardz is now showing off some photos of MSI's first custom RTX 2080 Ti graphics card.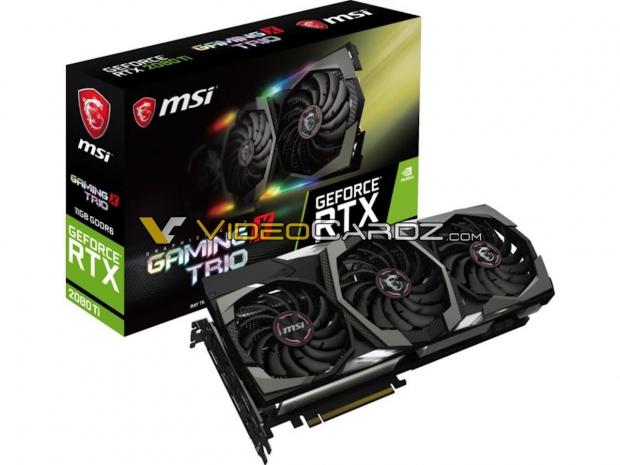 MSI's new GeForce RTX 2080 Ti GAMING X TRIO graphics card is similar to the current GTX 1080 Ti GAMING X TRIO, but the new card features a few fairly large changes, apart from the new Turing GPU and GDDR6 memory. The new RTX 2080 Ti GAMING X TRIO has a VirtualLink connector, the new USB-C port for next-gen VR headsets but it is the loss of SLI and gain of NVLink which has me happy.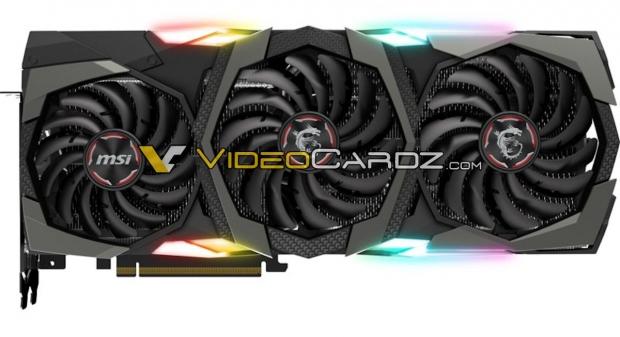 I only just wrote about NVIDIA ditching the SLI connector in favor of NVLink, which could see VRAM doubling instead of being wasted on the other card. This would mean that two RTX 2080 Ti graphics cards in NVLink would have a truly insane 22GB of GDDR6 at its disposal.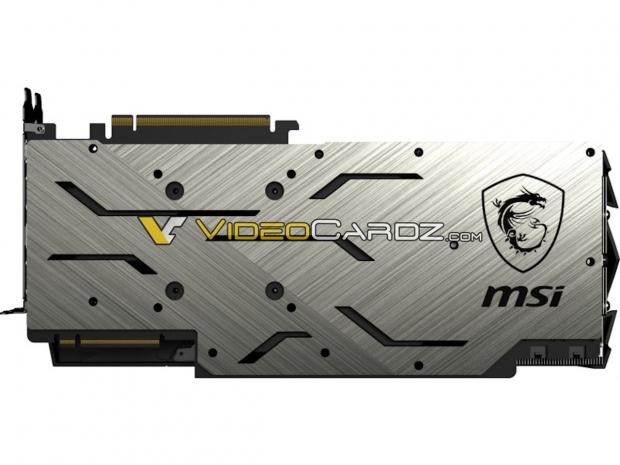 MSI's upcoming custom RTX 2080 Ti GAMING X TRIO features a triple-fan cooler with RGBs that aren't over the top, with the card powered by 8+8-pin PCIe power connectors.