NVIDIA just unveiled its next-generation Turing GPU architecture during SIGGRAPH 2018, with three new Quadro cards unveiled: Quadro RTX 5000, RTX 6000, and the flagship Quadro RTX 8000.
Well, just a couple of hours ago NVIDIA uploaded a video to their YouTube account dubbed 'Be For The Game'. The video shows off a bunch of high-quality shots of an unknown graphics card - could be a GTX 10 series card, or it could be a next-generation GeForce graphics card based on the just-announced Turing architecture. There are a few teases of '20' and '2080' in the video, with one particular part standing out.
At the end of the video, NVIDIA has edited it perfectly to display the date '20.AUG.2018' except that the '20' and '08' come up last... which could be a tease of '2080'. It could be some sly trick to tease us of the GeForce GTX 2080, or I could be looking into it too much. But for NVIDIA to rearrange those numbers: 2, 0, 8, 0 and have the other numbers still placed there - they're highlighting '2080' for a reason.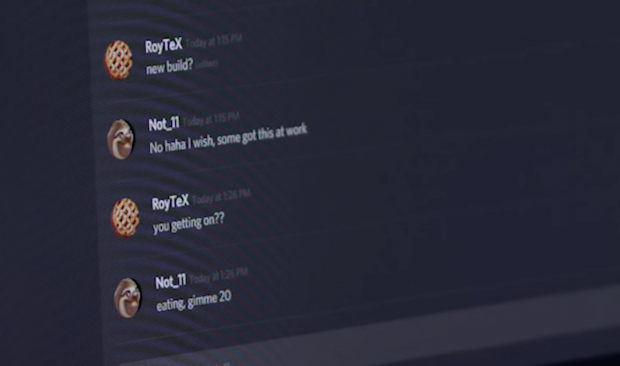 If you pause the video at the 45-second mark, NVIDIA pans towards a Discord chat between two people. Someone called 'RoyTeX' is talking to 'Not_11' with Not_11 saying at the end 'eating, gimme 20'. Out of all of this we have someone called RoyTeX, with the capitalization of RTX... leaning towards GeForce RTX, while the other person is called Not_11, which could be NVIDIA teasing it's not the GTX 11 series. Not_11 then says at the end 'gimme 20' which could mean 'gimme 20 series'. It's all so cryptic, I love it.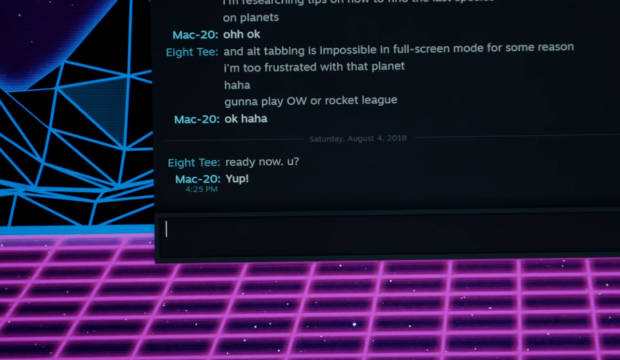 Another part has someone called 'Mac-20' chatting with 'Eight-tee' and at this point, I can't see how you don't agree it's the GeForce RTX 2080.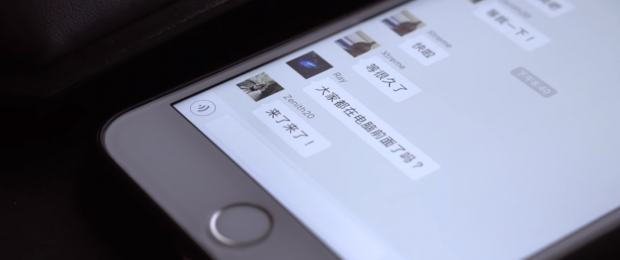 At 42 seconds there's a chat on a smartphone with someone called 'Zenith20', the meaning of Zenith is: "the time at which something is most powerful or successful". Zenith20 to be specific, where I'm sure the '20' is another sly wink at the GTX 20 series. Not only that but there's someone called 'Ray' which I presume is nod towards the Turing architecture and its ability to do ray tracing, and then there's also 'Xtreme'. I'd love to see a GTX 2080 Xtreme.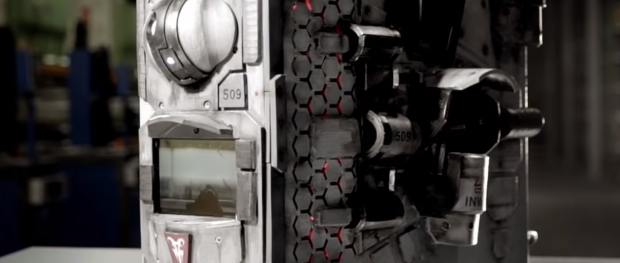 If we want to dig a little deeper and put our tin foil hat on, at 24 seconds there's a shot of a modded gaming PC and two numbers: 509 and 509. If we add the 5+9+5+9 we get... 28. Another nod to the GTX 2080?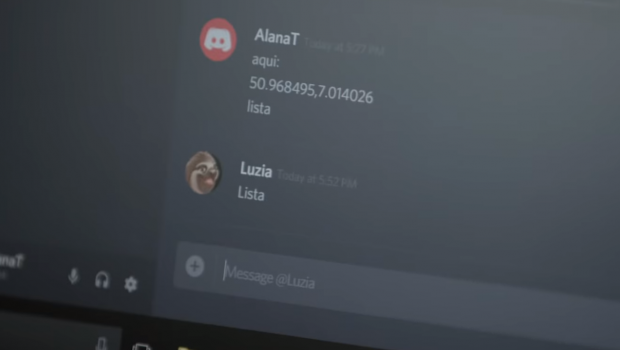 In the YouTube comments for this video, someone pointed out that these numbers are a place: Cologne, Germany.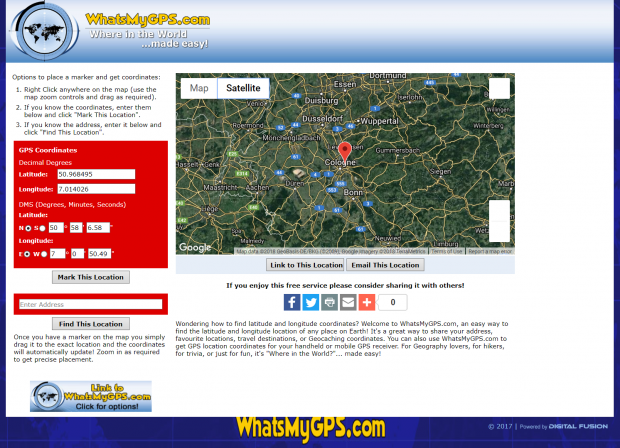 As you can see, those coordinates definitely check out.
The video itself is really well made, with a bunch of people unboxing graphics cards, building gaming machines, and even custom watercooled gaming PCs. It goes from standard PCs and gaming laptops into super-configured enthusiast machines that have custom waterloops and all, with streamers not missing out. The gaming market is absolutely huge, and people do spend large chunks of their days gaming (so do I).
Twitch streaming and Discord are on display, showing how involved the world is with some of the gamers in the Be For The Game promotional video closing their blinds from the sunlight so they have maximum immersion in their game of choice. Multiple monitors are used for streamers, so it's nice to see NVIDIA reflecting on that in their video.
But damn is this a tease towards the next-gen GeForce GTX 2080... and if the excitement of the new Quadro RTX graphics cards wasn't enough... this is.