The VR market just got a whole lot more interesting over the last 24 hours, with a new consortium that involves NVIDIA, AMD, Valve, Oculus, and Microsoft introducing the new VirtualLink specification.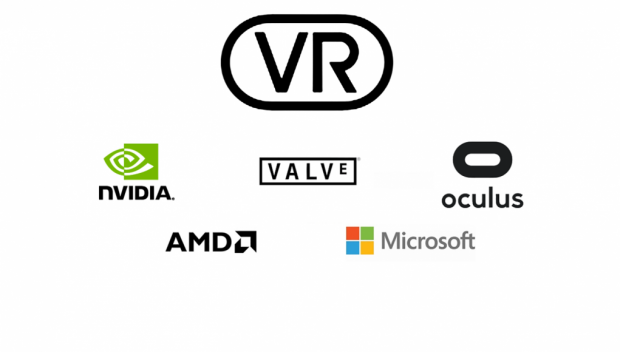 VirtualLink is a new open standard for the next generation of VR headsets that will see the entire VR experience powered by a single USB Type-C connector, removing the current need of HDMI and multiple USB 3.0 and 2.0 ports for the HMD, cameras, sensors, and power.
VirtualLink uses a single USB Type-C connector that provide four high-speed HBR3 DisplayPort lanes, something that is future-proof for next-gen VR headsets. There's USB 3.1 data for high-res cameras and sensors, and a huge 27W of power on tap with the new VirtualLink specification.
The new VR standard was "purpose-built for VR" with optimizations for latency and the next-gen of VR headsets. All of the current VR headsets including the Oculus Rift and HTC Vive require multiple ports, with the Rift needing HDMI and USB while the HTC Vive requires HDMI, USB, and a power plug whilje the new HTC Vive Pro requires DisplayPort, USB, and power.
All of this is reduced to a single, super-thin USB Type-C cable which is quite the leap over current technology. But what graphics card will have that? Well, the rumors of NVIDIA's next-gen GeForce GTX 1180 including a new port exclusive for VR now makes sense. It seems NVIDIA will be the first to market with VirtualLink on its next-gen graphics card that is meant to be right around the corner.