COD: Black Ops 4 Zombie trailer, undead tigers/time travel
Undead tigers and time travel spotted in the new Call of Duty: Black Ops 4 zombie story trailer.

Published Wed, Jul 18 2018 1:03 AM CDT
|
Updated Tue, Nov 3 2020 11:51 AM CST
Activision have released a brand new story trailer for Call of Duty: Black Ops 4 zombies, the new trailer showcases new enemies, abilities and even time travel.
Yesterday, we saw the teaser Treyarch released onto their Twitter page, the mystery of the glowing red eyes can now be laid to rest. The story trailer reveals the new enemy and it appears gamers will now be going up against undead tigers after being sprinkled with some time travel.
Players will be starting the zombie storyline off completely fresh, as the four new characters Bruno, Diego, Shaw, and Charlotte take on hoards of zombies in completely different periods of time. Players will have access to three different chapters of time.'Voyage of Despair' will take players to the Titanic, where their goal is to steal an artifact. IX will throw players back in time to the Roman era, forcing gamers to take the main stage as Gladiators in the Roman Colosseum. Judging from the trailer, here is where you will be facing off against the undead tigers.
Blood of the Dead continues on the traditional Aetherstory from Black Ops 3, the seasoned Takeo, Richtofen, Dempsey and Nikolai have faced dragons, giant robots and unimaginable monsters. The Blood of the Dead "adds to an already rich Zombies history and packs in the familiar secrets and struggle for survival that the Zombies community's come to love." Call of Duty: Black Ops 4 will be released on PC, PS4 and Xbox One on October 12, for further information regarding the different zombie chapters visit the official Call of Duty descriptions here.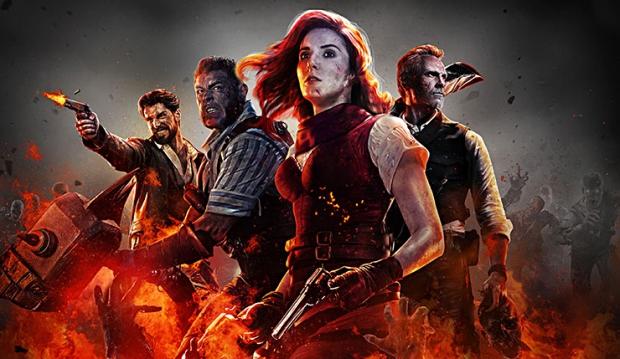 Related Tags