Apple's new external GPU: Radeon Pro 580 with 8GB for $699
Apple worked with Blackmagic on their new external GPU, powered by the Radeon Pro 580.

Published Fri, Jul 13 2018 7:33 PM CDT
|
Updated Tue, Nov 3 2020 11:51 AM CST
Apple announced a bunch of updated MacBook Pros with some additional GPU horsepower if needed, with the announcement of a team up with Blackmagic on a new external GPU.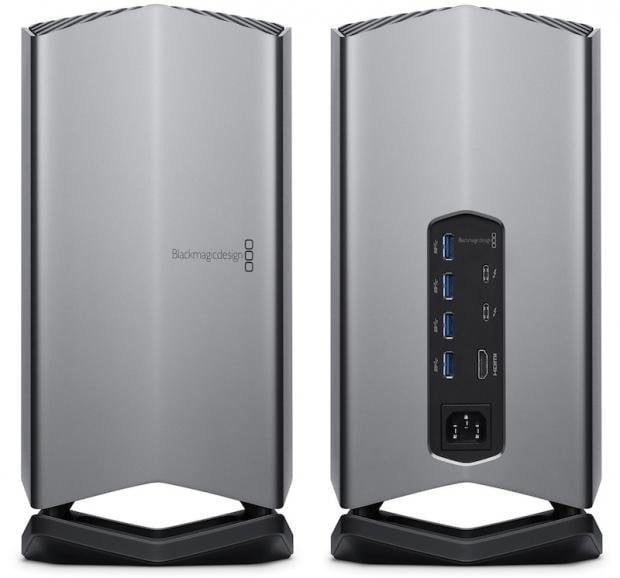 The new external GPU in question is based on the Radeon Pro 580 with 8GB of VRAM, which Apple says is good for up to 2.8x faster graphics performance on the refreshed 15-inch MBP, while it should be a whopping 8x faster than the GPU inside of the new 13-inch MBP.
The new Apple/Blackmagic external GPU mash up packs 2 x Thunderbolt 3 ports, 4 x USB 3.0 ports, and 1 x HDMI 2.0 port which means it doubles as a docking station, too. It's also the first external GPU solution to support Thunderbolt 3 displays, such as the 5K-capable LG display that Apple itself recommends for the MacBook Pro.
Apple sells the new Blackmagic eGPU for $699, and is an Apple exclusive.
Related Tags