EA pumped out the Battlefield V closed alpha on the PC last week, with plenty of people testing it out and seeing what the performance of the game is like in its very, very early state with some truly impressive results.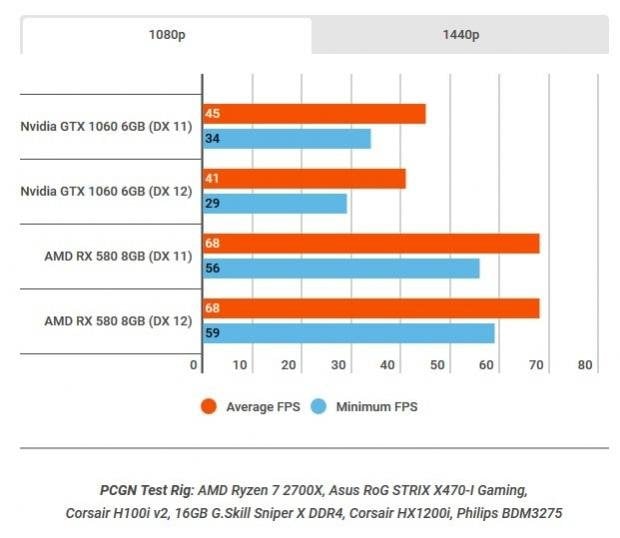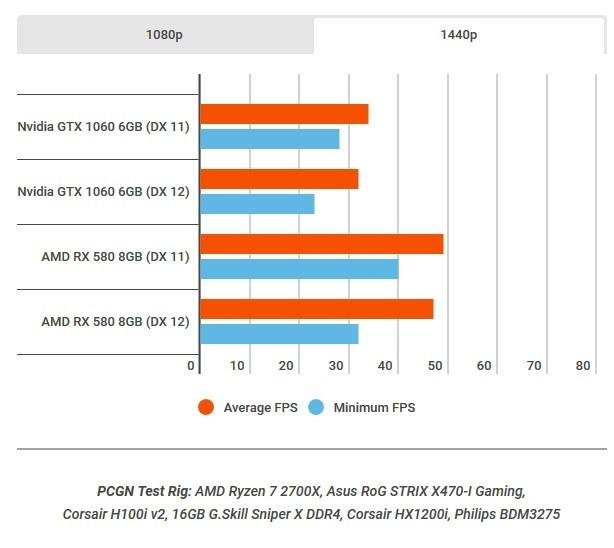 PCGamesN has some results to share between the AMD Radeon RX 580 and NVIDIA GeForce GTX 1060 graphics cards, with the RX 580 dominating the GTX 1060 in a very, very big way. The tests were performed at both 1920 x 1080 and 2560 x 1440 on Ultra settings with the RX 580 sitting at around 30% more performance than the GTX 1060.
Starting at 1080p we have the RX 580 pumping away at 68FPS average on DX11 while the GTX 1060 is only capable of 45FPS, while the minimums are vastly superior on the RX 580 with 56FPS minimum compared to just 34FPS on the GTX 1060. It's no better for NVIDIA with DX12 enabled, as AMD maintained 68FPS (just 1 FPS lower than DX11) while the GTX 1060 drops 4FPS (10%) down to 41FPS when DX12 is enabled at 1080p.
Battlefield V drops on October 19 where we'll be dedicated large amounts of resources to testing it out in every combination of hardware we have here in the GPU labs.