I guess it would make sense: 4K panels are made most likely in orders of magnitudes greater than 1440p panels, but there are now new reports state we could be looking at 4K panels inside of our 1440p monitors.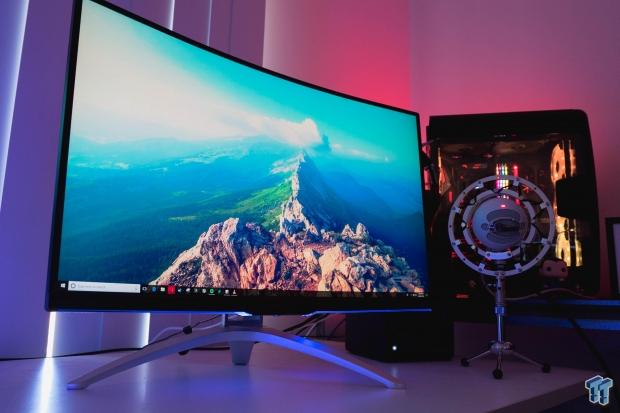 German website Prad.de reports that it's cheaper to make a 27-inch 3840 x 2160 panel than it is for a 27-inch 2560 x 1440 panel, and because of this some companies have been using 4K panels inside of their 1440p monitors. Monitor manufacturers reportedly do this when panel supplies are low, or when monitor demand spikes.
If we're buying 1440p monitors that use 4K panels, can't we just increase the resolution and enjoy? Nope. The panel firmware will be flashed to a native 2560 x 1440 resolution. Some eagle-eyed monitor owners might notice if their 1440p monitor uses a 4K panel, where sharpness is lower, something that displays itself in on-screen text.
This is because going down from the native 3840 x 2160 down to 2560 x 1440 is not 1:1 pixel accurate, where 3840 x 2160 down to 1920 x 1080 actually would be. This is because there is exactly 4x more pixels on a 4K panel than a 1080p panel, but the same can't be said for 4K down to 1440p.
Let me know in the comments below if you looked at your 1440p monitor for half an hour trying to figure it out.