Acer's new Predator Helios 500 gaming notebook has been somewhat of a mystery with its interesting choice of AMD's larger-than-life Radeon RX Vega 56... but now we have the skinny on what Acer will be doing with it.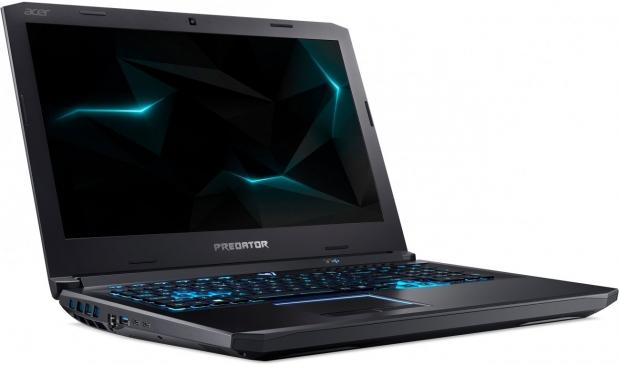 We know the Acer Predator Helios 500 can be configured with up to the Intel Core i9-8950HK processor and NVIDIA GeForce GTX 1070, but it can also be configured with all-AMD components including the new Ryzen 7 2700 processor and Radeon RX Vega 56 graphics.
But we know that the Radeon RX Vega 56 has a 210W TDP in desktop form with a second "power save" BIOS that drops it to 135W, so what the hell (haha, it's HOT down there) will Acer do with the Predator Helios 500 to keep it cool? Well, it looks like the RX Vega 56 inside of the Helios 500 will have its TDP locked to 120W.
Acer might include some power save and turbo BIOS options for the Helios 500 to let the RX Vega 56 stretch its legs, but it'll have to feature some impressive cooling to ensure its Vega 10 and 8GB of HBM2 don't melt inside of the gaming notebook.
But what about the GTX 1070-powered Helios 500, Anthony? Well, good question dear reader - as the Helios 500 with NVIDIA's GeForce GTX 1070 sees the discrete graphics featuring a 115W TDP, but is up to 10FPS or more faster. I'd want to see temperature numbers and noise as well, which I'm sure will be here soon enough once more testing is done with it.