The last time we heard about Intel's dedicated GPU is that it would be unveiled at CES 2019, but according to new information from Intel itself, their dedicated GPU won't be arriving until 2020. Still doesn't mean we won't hear about it at CES 2019, but now we know for a fact it'll be here in 2020.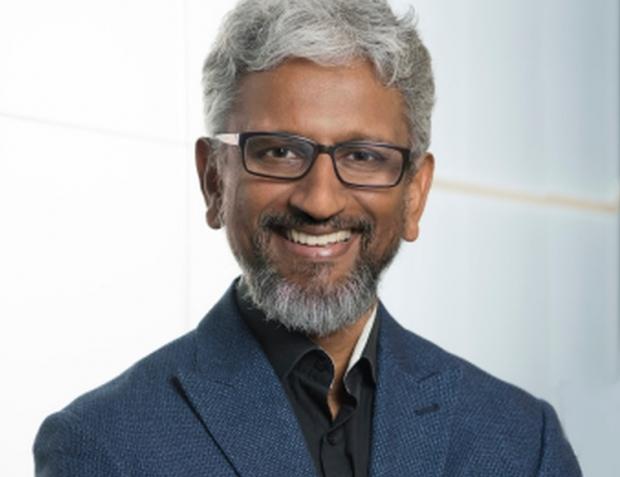 Intel took to its Twitter to tease that its "first discrete GPU coming in 2020" with a picture of Raja Koduri, who left Radeon Technologies Group last year and joined Intel on their adventures into the GPU world. This is also coming from the company that promised us 10nm years ago, and is having multiple issues with the node process... so, take it with a grain of salt. That is, if we forget the Intel i740 which was one of the first AGP graphics cards back in the 90s against the sea of PCI-based graphics cards from ATI and NVIDIA.
The company has been tapping AMD Radeon GPU designs for its latest processors, so I wonder where the AMD relationship ends with Radeon and Intel when it starts launching its own discrete GPUs. The current codenames for Intel's upcoming GPUs are Arctic Sound and Jupiter Sound, with Raja Koduri focusing on the datacenter and AI at first, but we should expect gaming variants to arrive in the months and years after the initial push from Intel for GPU dominance.
How could Intel come into the GPU market and make a difference against multi-decade and well-established giants like AMD and NVIDIA? That's where multi-chip modules (or MCM) steps up to the plate, as well as EMIB (Embedded Multi-Die Interconnect Bridge). The gaming variant of Intel's new GPU should feature this technology, and will fight directly against AMD and NVIDIA.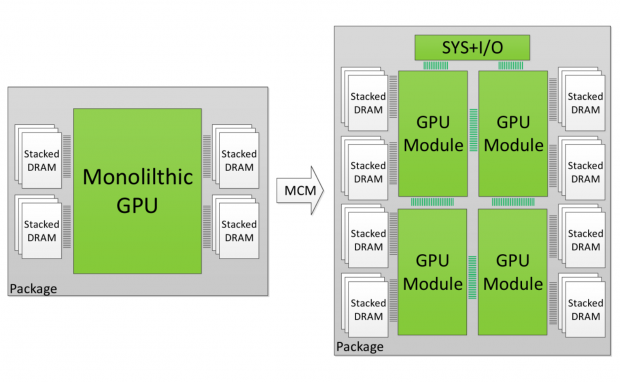 NVIDIA and AMD aren't strangers to MCM technology, as they will be moving into those worlds soon enough. I reported on that in July 2017, where NVIDIA would eventually shift away from making monolithic GPUs and instead use multiple GPU modules, which is far easier on development and would pave the way for a world of truly next-gen cards.
I still think we might hear something at CES 2019, and then see a release in 2020 at the earliest - with the gaming GPU from Intel not seeing the light of day until maybe end of 2020, early 2021. I don't see how randomly saying it would have a GPU launch in 2020 today, but then nothing between now and then - especially given how big of a show Intel throws at CES 2019.
For now, we'll have to wait and see what CES 2019 brings us.