The US is home again to the world's fastest supercomputer, with Summit making its debut at the Oak Ridge National Laboratory in Oak Ridge, Tennessee. Summit is powered by NVIDIA technology, which is how it has become the best in the supercomputer business.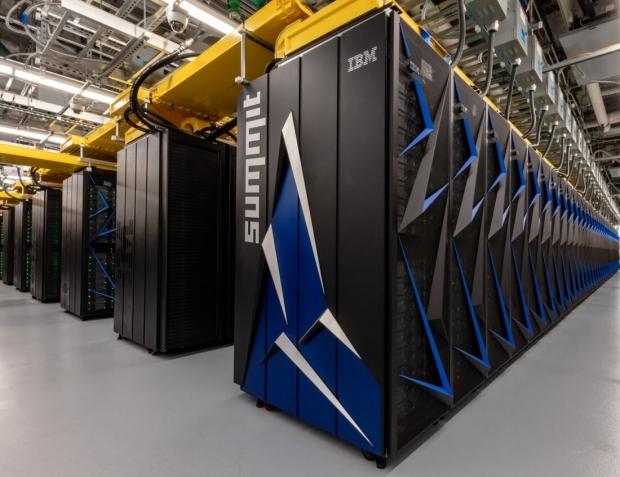 Inside of Summit you'll find an insane 27,648 of NVIDIA's super-fast Volta Tensor Core GPUs that is capable of 200 petaflops of computing power. Considering that the current supercomputer champion is China's Sunway TaihuLight that now only pushes 93 petaflops, Summit has truly climbed new supercomputing heights.
On top of the 27,648 Volta Tensor Core GPUs there's also 9,216 CPUs that get crammed into 5,600 square feet of cabinet space that is about the size of two tennis courts. The systems combined have an approximate weight of a commercial jet, and considering the 200 petaflops of power, this is an amazing technical achievement. Summit is capable of 3 exaops of AI, where if every single human being on Earth did 1 calculation per second, it would take 15 years... but on Summit it will take a single second.
Summit was built for the US Department of Energy with the purpose of super-powering the work of the world's best scientists in high-energy physics, materials discovery, healthcare, and more. The US Department of Energy built the previous supercomputer, Titan, some 6 years ago and quickly became the world's fastest supercomputer.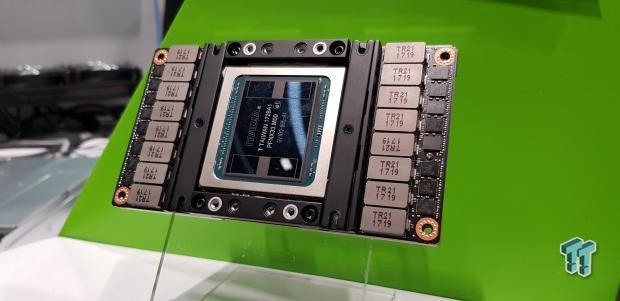 Some of the work done on Titan "reshaped supercomputing" where the team went back into the labs and designed Summit, which thanks to Volta Tensor Core GPUs has helped drive supercomputing to the next level. Summit has 10x the power of Titan, a huge achievement in the last 6 years since Titan's release.,
NVIDIA took to its blog where it said: "just as Titan inspired the world to accelerate simulations, Summit will inspire the world's scientists to harness AI to drive discovery hand in hand with simulation. The technology powering Summit is already speeding the work of scientists on everything from PCs to servers, workstations to sprawling cloud computing systems".
Summit will be put to work accelerating projects into cancer research, fusion energy, disease and addition, and more. Summit is being touted as the 'next giant leap for mankind' with NVIDIA adding: "Using techniques like machine learning and deep learning at a massive scale, scientists will achieve breakthroughs on Summit that will boost our economy, improve our healthcare and help deliver limitless energy. This could help save the planet, and that's why we need faster supercomputers"
NVIDIA continued: "And that's why the next great computing challenge has already been set: building the world's first exascale accelerated supercomputer. We're already racing to help get this done, so the scientists and researchers of the world can continue racing forward".