New Intellivision console in the works
The classic 1979 Intellivision console is coming back...but who will be its market audience?

Published Tue, May 29 2018 6:06 PM CDT
|
Updated Tue, Nov 3 2020 11:51 AM CST
On the heels of Nintendo's NES and SNES mini-consoles as well as Atari's upcoming new Atari VCS system, is eager to cash in on nostalgia by bringing back the old-school Intellivision.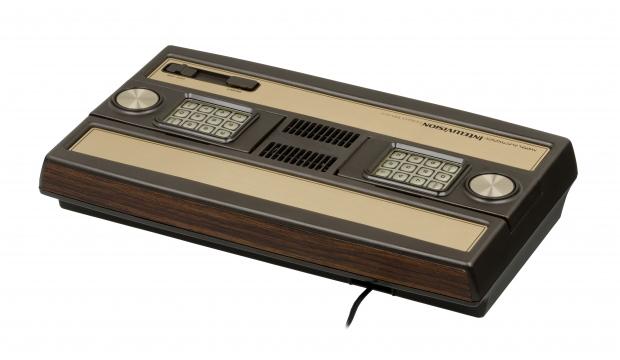 Intellivision Entertainment today announced that it's making a new console that merges both retro and modern gaming and interactivity--which sounds very similar to the Atari VCS. The next-gen Intellivision will have a "new concept, design and approach to gaming" which is built on principles like "affordable, simple family fun." No exact specifications or hardware details were announced, but we do know that 30-year industry veteran Tommy Tallarico is spear-heading the Intellivision re-branding.
According to Mr. Tallarico, the new system will share a few things in common with the Atari VCS: the console will come pre-loaded with classic Intellivision games (likely the Intellivision Lives! compilation) and it will support HDMI for modern TVs. Games will be digital-only which means a games marketplace ecosystem will pop up, but the console will be "much less than $200" so don't expect much hardware power.
"I grew up playing Intellivision with my parents and younger brother," says Tallarico.
"It was always my favorite system because the games were cutting edge, yet fun and simple to play so our entire family could enjoy them together. I find those important elements to generally be lacking from our industry with the current modern gaming consoles. Our goal is to change that by focusing on bringing all age groups and levels of gamers and non-gamers together while introducing new generations of people to the legacy success of the Intellivision brand."
It's likely the Intellivision system will be a nexus of sorts for all kinds of entertainment, from streaming music and videos to linking to phones via Bluetooth and maybe even cross-platform console-to-mobile gaming.
Old-school Intellivision devs and execs will return to help design and create the console, too:
"Original Intellivision team members will also play important roles in the creation, development, software and design of the new platform. Intellivision Entertainment Chairman Steve Roney and Intellivision Entertainment Vice President of Technology Bill Fisher have been involved with Intellivision since 1981. Both Steve and Bill were programmers and designers for some of the first home video games to ever have voice/speech (Space Spartans© & B-17 Bomber©).

"Other Intellivision members include original Game Design & Development Group Leader David Warhol, known for designing and producing over 25 Intellivision titles as well as designing, programming and composing for the first home console video game to ever have wall-to-wall continuous music (Thunder Castle©).

"Eight year Intellivision veteran and Vice President Emily Reichbach Rosenthal will be heading up the Licensing Division, and longtime Intellivision contractor, tech guru and historian Paul Nurminen has been named Vice President of Product Development."
New info on the console will arrive in October 2018. You can sign up for updates here.
Related Tags