Snapchat infects self with short video ads users CAN'T skip
Snapchat has launched its new ad service that forces its users into viewing a 6 second advertisement that cannot be skipped.

Published Wed, May 16 2018 3:00 AM CDT
|
Updated Tue, Nov 3 2020 11:51 AM CST
Snapchat users have been hit with a new advertising service that has already been rolled out, now users are forced into watching a short video advertisement that cannot be skipped.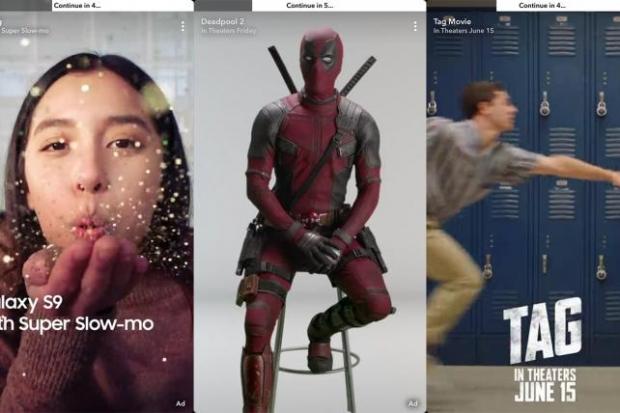 Since the apps creation in 2014, video advertisement has always been a skip-able option for users. Even though this forced advertisement is only going to be apart of the professionally produced media partners, for users that enjoy watching this specific section of Snapchat will now be subjected to forced advertisment that was originally an option. Users will now have to get used to 6 seconds of ads that will contain anything from Samsung Galaxy S9 to new movies coming out such as Deadpool 2.
This decision from Snapchat is so that brands have a guaranteed amount of seconds viewed on their ads that they have paid for. According to AdAge, Snapchat had quite a lot of pressure from outside brands that were complaining about their ads not getting enough viewer time. AdAge also says that according to some top Snapchat advertisers, most ads only had 2 second viewer time before users would skip and move onto a new video.
Related Tags