NVIDIA has had yet another record-setting quarter, with the GPU giant posting their fiscal Q1 2019 results with the company pulling in record revenues of $3.21 billion, representing a huge 66% increase compared to last year.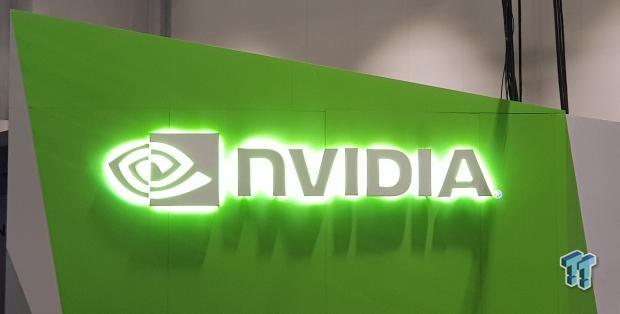 The company made $1.3 billion in operating profit, which is an even larger increase of 134% over last year, with gross margins pumped by 64.5%. NVIDIA says that the margin growth comes down to "higher value platforms in the GPU segment", meaning more high-end graphics cards were sold, with more profit made on each of them.
NVIDIA saw a huge increase in their GPU sales with $2.77 billion, a 77% increase year-on-year with most of the money being made on the gaming side of things with GeForce GTX 10 series cards. GTX 10 series sales represented $1.7 billion of that $2.77 billion, a 68% increase over last year.
The GPU business is a huge sprawling beast that expands past consumer GeForce graphics cards, with NVIDIA's datacenter business experiencing 71% year-on-year growth that hit $700 million in revenue. This is thanks to the great sales of NVIDIA's Tesla V100 units, DGX systems, and HPC design wins with various companies.
NVIDIA's professional visualization sales pulled in $251 million in revenue, a 22% rise from last year, while OEM sales hit $289 million, a huge 148% increase from last year that NVIDIA says its thanks to "GPUs for cryptocurrency mining".
It's not just GPUs but SoC design wins like the Tegra-powered Nintendo Switch has made NVIDIA money, with the company making $442 million from Tegra sales, a 33% leap from last year. NVIDIA's automotive business made $145 million, which includes sales of Drive PX, infotainment modules, and "development agreements with automotive companies".
NVIDIA expects fiscal Q2 2019 dominance to continue, with hopes of $3.1 billion in revenue, or 1-2% either side of it, with 63.3% gross margin.
Team Green is making some serious green, that's for sure.