AMD is fighting the good fight with gamers with a new surprise bundle that is called Combat Crate. What is the new Combat Crate exactly? Well, there are two different Combat Crates so far, the first with a Ryzen 5 1600 and the other with a Ryzen 7 1700.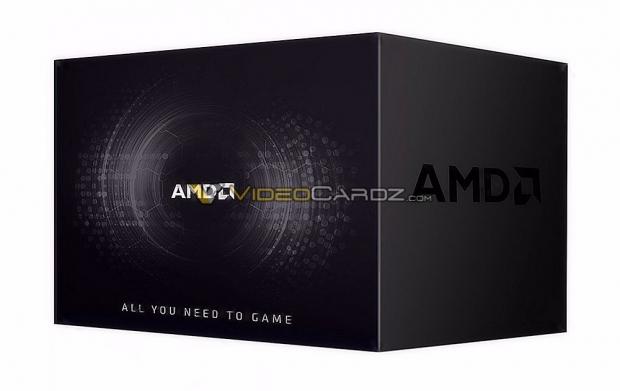 Both of the Combat Crates come with an MSI B350 Tomahawk motherboard and MSI RX 580 Armor OC graphics card. This is a perfect combo for playing games at 1080p or even 1440p, and packing some hefty CPU power for a bundled price of just $599.
If you purchased these parts separately, it would cost $585 cheaper than the Combat Crate. But, the MSI RX 580 Armor OC graphics card is discounted from its original $379.99 price to $327.67, so if it was not discounted the bundle would be $35 cheaper or so.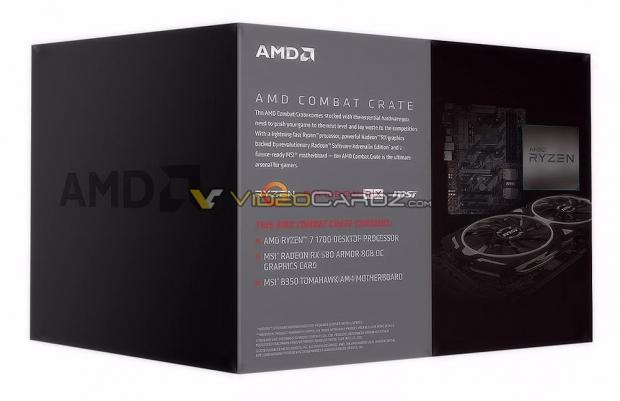 AMD explains the Combat Crate as: "The AMD Combat Crate comes stocked with essential hardware you need to push your game to the next level and lay waste to the competition. With a lightning-fast Ryzen processor, powerful RX graphics backed by revolutionary Radeon Software Adrenalin Edition and a feature-ready MSI motherboard - the AMD Combat Crate is the ultimate arsenal for gamers".