Microsoft is really giving Xbox One users a more PC-like console experience in the last few weeks with the addition of AMD FreeSync display support, but the tease of 120Hz is a far bigger deal.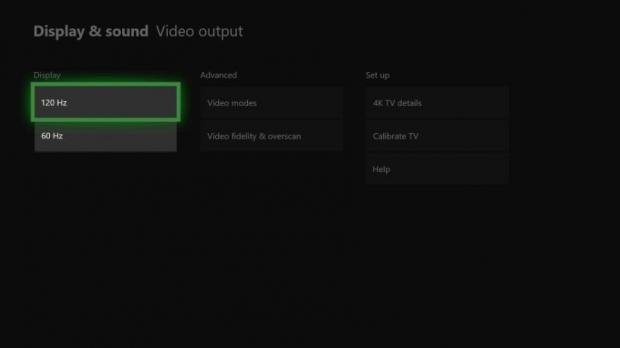 Microsoft has announce that High Refresh Rate (HFR) support is coming in an update next month, something that will allow Xbox One owners to use 120Hz displays. In the 'Display and sound' options and video output menu, there is an option for the refresh rate to be increased from 60Hz to 120Hz.
The Xbox One will be able to drive up to 120Hz in both 1080p and 1440p monitors, which is pretty crazy for a console. The company talked about the upcoming update, and said: "In April, we added variable refresh rate, 1440p resolution support, and auto low latency mode. But we aren't done just yet. In May, we're adding support for additional panel refresh rates. Gamers with gaming monitors and televisions that support a 120Hz refresh rate can now turn on 120Hz support for 1080p and 1440p output resolutions. This high refresh rate option means you can now take full advantage of displays with 120Hz capabilities".