Winklevoss twins continue their crypto empire
Cryptocurrency exchange Gemini will be introducing Gemini Block Trading this week.
Published Wed, Apr 11 2018 6:30 AM CDT
|
Updated Tue, Nov 3 2020 11:52 AM CST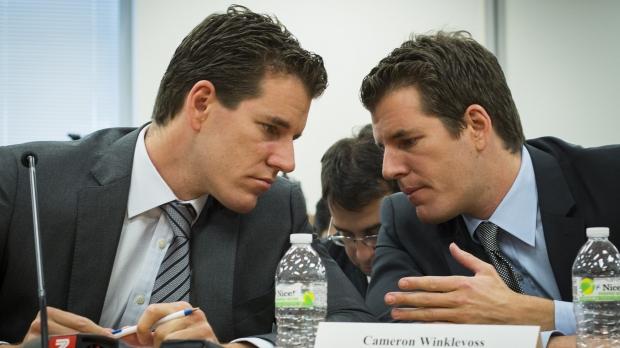 While Mark Zuckerberg sits on his booster seat at a Senate hearing, the Winklevoss twins are continuing with their crypto empire. This week they have announced that their Cryptocurrency exchange Gemini will launch Gemini Block Trading. Block trading is a feature which allows high volume trades to exist outside of Gemini's continuous order books and will only appear once the trade is complete. This helps lessen the impact on the market price for such large buy or sell orders. For example, if someone holds a large amount of bitcoin and would like to sell it without affecting the market price they would use a block trade and the trade would only appear once it is complete. The minimum trade quantity for a Gemini Block Trade is 10 BTC and 100 ETH.
Here's how it works: Any customer can place a block order that specifies: (i) buy or sell, (ii) quantity, (iii) minimum required fill quantity, (iv) and a price limit (the "Indication of Interest"). Market makers only receive quantity, minimum quantity, and the collar price - they do not receive any other information (i.e., side, price limit, etc.) related to the block order. If a market maker agrees to "make a market" that satisfies the Indication of Interest, the block order will be filled.
This is fantastic news and helps preserve the ecosystem. The Winklevoss Twins are longtime advocates of crypto and have been doing their best to help the space progress for many years now. They also mentioned to Bloomberg that they are hoping to add more tokens to their exchange. Currently, they only have bitcoin and ethereum. Obvious candidates for expansion "are from the Satoshi Nakamoto family tree -- Bitcoin cash, Litecoin," Tyler Winklevoss said.
Related Tags