If there was a teeny tiny Ryzen 2000-capable motherboard that wins best all-round looks, it would go to the ASUS ROG STRIX X470-I Mini-ITX, which looks awesome.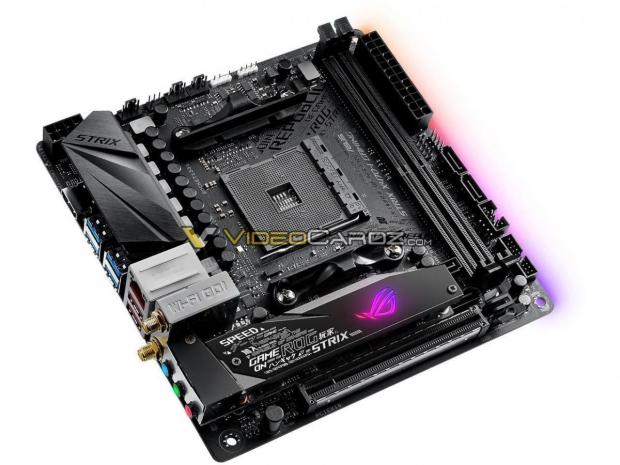 The upcoming ASUS ROG STRIX X470-I Mini-ITX is a powerhouse motherboard offering a hidden M.2 slot, two DDR4 DIMM slots, and a built-in Wi-Fi adapter.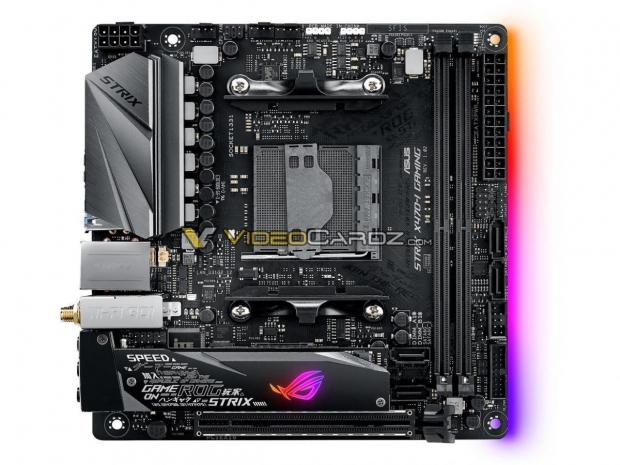 ASUS includes the usual full-length PCIe x16 slot, so you can power your new AMD Ryzen 7 2700X with a Radeon RX Vega 64 (yeah, probably not), or a GeForce GTX 1080 Ti.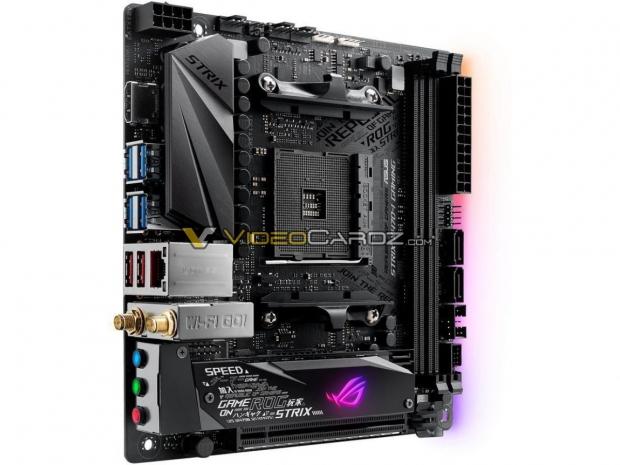 Not only that, but you'll notice that ASUS has kept the ROG STRIX brand within an AMD product, funny that we see ROG STRIX with Radeon, but now "AREZ" seems to have replaced ROG STRIX when it comes to Radeon graphics cards.