No Man's Sky coming to Xbox with 4K upgrades for Xbox One X
Hello Games announces some big new plans for No Man's Sky.

Published Thu, Mar 29 2018 5:14 PM CDT
|
Updated Tue, Nov 3 2020 11:52 AM CST
After years of waiting, Xbox owners will soon be able to explore the cosmos in No Man's Sky.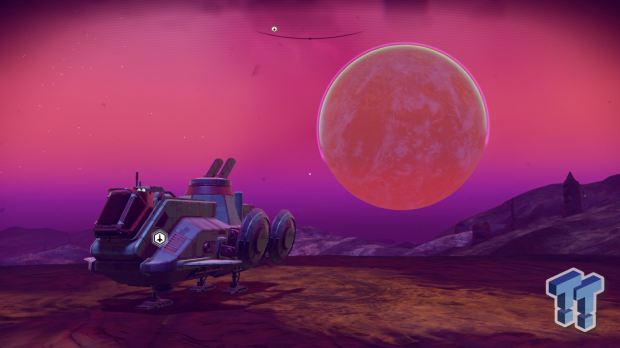 When it launched in 2016 No Man's Sky was a disappointment on both PS4 and PC. Steady updates improved things and expanded the game's scope, giving players new freedoms and activities, but the core remained the same: No Man's Sky is about getting lost in a huge, sprawling inhospitable universe that resembles an old 1970's sci-fi book cover. But like I said a steady stream of updates has filled things out and made finding our way easier, but also made getting lost that much more entertaining.
Fast-forwarding to today and we see Hello Games announcing an Xbox One version as well as a huge new game update called No Man's Sky NEXT, which is due out in Summer 2018. This will be a huge undertaking and represents the biggest update the game has seen to date. Here's what Hello Games has to say about it:
"We called our upcoming update "NEXT", because it's an important next step on a longer journey for us and the community. It will be our biggest update so far, and something we've been working ridiculously hard on. This will be free to existing players, and we'll continue to support No Man's Sky in this way for the foreseeable future."
No Man's Sky's arrival on Xbox One will come complete with all existing updates including the Foundation, Pathfinder, and Atlas Rises upgrades as well as the new NEXT update "from day one," so Team Green's version should launch in Summer 2018 too.
Hello Games will also ship the game optimized with 4K and HDR visual upgrades for the Xbox One X console to boot. There's no word on a retail release on Xbox One, but I'd be surprised if the game didn't show up on store shelves at some point.
Related Tags