PlayStation and Xbox cross-play is inevitable, says Epic
Epic Games boss Tim Sweeney thinks it's only a matter of time before Xbox and PlayStation cross-play happens.

Published Thu, Mar 22 2018 5:18 PM CDT
|
Updated Tue, Nov 3 2020 11:52 AM CST
A more harmonized and less fractured console market is an inevitability, says Epic Games' Tim Sweeney.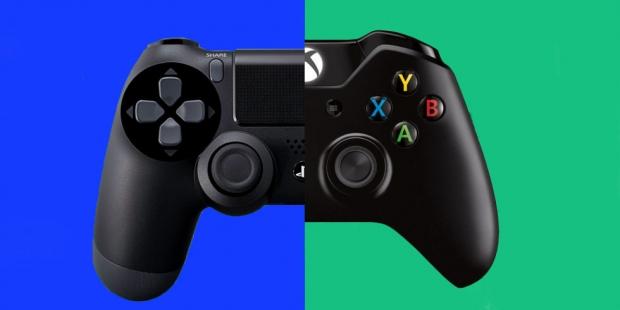 Microsoft has embraced cross-play for a few good reasons, the biggest one being the company's unification of Windows 10 PCs with its Xbox One console family to make a future-proof gaming platform. But what about Sony? What incentives do they have to open up cross-play and allow gamers to play freely with Team Green's supporters? After all, isn't the console war something that tremendously helped Sony absolutely smash Microsoft in terms of PlayStation 4 console sales? Why would they give it up?
But alas, Epic Games boss Tim Sweeney is confident it'll happen...eventually.
"The audience is everyone," Sweeney told GamesIndustry.biz. "Who do you know who doesn't have access to a computing device - iOS, Android, PlayStation, Xbox, PC, Mac? Very few people in the developed world. The audience is everyone, and that's a huge opportunity for the gaming platforms."
But in today's landscape people can't play with all of their friends in games like, say, Fortnite: Sony won't allow it.
Read Also: Microsoft's appeals for cross-play may fall on deaf ears, and here's why
Sweeney says it's only a matter of time before Sony and Microsoft open the avenues for a more cross-play oriented focus, despite the former not having any kind of cross-platform future-proofing that the latter enjoys. "I think it's inevitable now. Games have become social experiences in the same way that Facebook or Twitter have, and these experiences only really make sense if gamers can communicate with all of their friends."
"For Sony and Microsoft to support their customers well they have to be open to all their customer's friends - their real-world friends - otherwise they're breaking up real-world social groups. Like kids in school have their friends, and do you expect this platform schism to divide them into two separate groups that can't play together? No. It's got to come together now. That one remaining barrier will inevitably come down."
Ultimately Sweeney's words are great for gamers, but not really great for the likes of Sony.
The Japanese games-maker's PlayStation brand is extremely foundational for the company and remains a strong arm for quarterly and yearly earnings. Opening things up too much outside of the strengthening core PlayStation ecosystem could eventually jeopardize that if done improperly, and I don't think that's a risk Sony will take any time soon.
It'll be interesting to see what happens in the future, and we should get some new clues on Sony's future plans in its upcoming Mid Year plan which will drop at the end of its current fiscal year.
Related Tags