Microsoft looks to the future with DirectX Raytracing (DXR)
Microsoft announces DXR, a new DirectX 12 initiative powered by ray tracing.

Published Mon, Mar 19 2018 11:36 PM CDT
|
Updated Tue, Nov 3 2020 11:52 AM CST
GDC 2018 - Microsoft announced their new adventures into DXR at GDC 2018, with DirectX Raytracing being the DX12-based standard for Raytracing with AMD and NVIDIA both throwing their support behind DXR.
NVIDIA will have its own side of things with RTX, a collective of software and hardware algorithms to push raytracing on their Volta GPU architecture, which isn't in consumer form right now. Volta is a professional grade GPU architecture and from my various sources information, it won't be coming to the consumer GeForce side of things ever, so we should see some Volta-esque technology inside of their next-gen Turing GPU architecture.
For those of you that don't know what raytracing will deliver, or what it's even capable of, check out the embedded video above for a tease of what's to come. This demo comes from a collaboration between Quantum Break/Max Payne developer Remedy, along with Microsoft and NVIDIA.
In the video, Remedy makes an amazing use case scenario from their in-house Northlight graphics engine with "all of the raytracing effects enabled and with increased sample counts". Beautiful. The developer adds that the "technology remains at research level, and as such it is far from being implemented into a video game, but it is an intriguing glimpse of things to come".
AMD reached out to me and briefed TweakTown on it all, where I had a few questions regarding the future of raytracing and PC gaming. Their official statement this morning was: "AMD is collaborating with Microsoft to help define, refine and support the future of DirectX12 and ray tracing. AMD remains at the forefront of new programming model and application programming interface (API) innovation based on a forward-looking, system-level foundation for graphics programming. We're looking forward to discussing with game developers their ideas and feedback related to PC-based ray tracing techniques for image quality, effects opportunities, and performance".
But my personal questions were more interesting.
The questions to AMD included the fact that raytracing in games in real-time is going to require an insane amount of GPU horsepower, so wouldn't multi-GPU setups be perfect? AMD said that they would "love to take advantage" of "multiple Radeon graphics cards in a system", but this is up to the developers making games compatible with DXR.
Microsoft's updates to DX12 with explicit multi adapter mean that multi-GPU setups are more than easy enough for game developers to provide mGPU support in games, but they barely do it. We're also in the very early days of raytracing, so I'm sure developers will want to get it working first, and then work on multi-GPU support.
But, multi-GPU support is what could actually driver real-time raytracing at 4K 60FPS... because I can guarantee there won't be single GPU solutions capable of that for another 5-10 years.
I also asked about the possibilities of raytracing done in the blockchain, since there are probably millions of GPUs available, and then we could see something like HBCC alongside HBM2 taking in the raytracing render. AMD wouldn't go into detail on this and "didn't want to speculate" on this. I thought it was interesting, and a possible future for GPU companies to use (NVIDIA GRID, anyone?) in 5-10 years.
AMD said that over the next few years, raytracing will be the "way forward" for gaming. Right now, rasterization is used as the primary rendering technique but raytracing is used heavily in the professional side of the market. 10 years ago it was CPUs that did all of the rasterization, then it moved to GPUs, and now we're going to see more and more of it in PC gaming over the coming years.
But is your Radeon graphics card capable? AMD said that there is hardware on the market that will support raytracing right now, but this is the start. AMD will have new drivers in the coming weeks that will "enable developers to use more and more features from DXR", and that they'll "see how the situation evolves from there".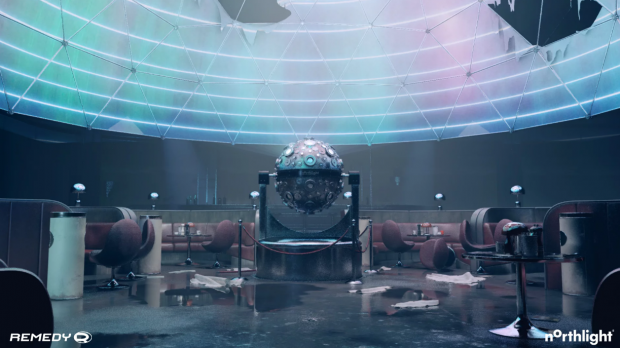 Related Tags