EK Water Blocks has just announced their new full-cover water block for AMD's Radeon RX Vega 56/64 graphics cards, with the new EK-FC Radeon Vega water block featuring a central inlet split-flow cooling engine that promises some of the best cooling for Vega yet.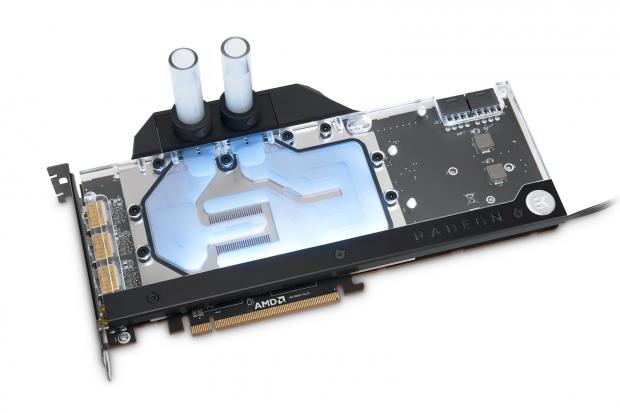 The company has CNC machined the base of the block from nickel-plated electrolytic copper, while the top of the cooler is machined out of high-quality acrylic material. EK has sealed it with high-end rubber O-rings, with screw-in brass standoffs pre-installed which leads to an easier installation onto your Radeon RX Vega graphics card.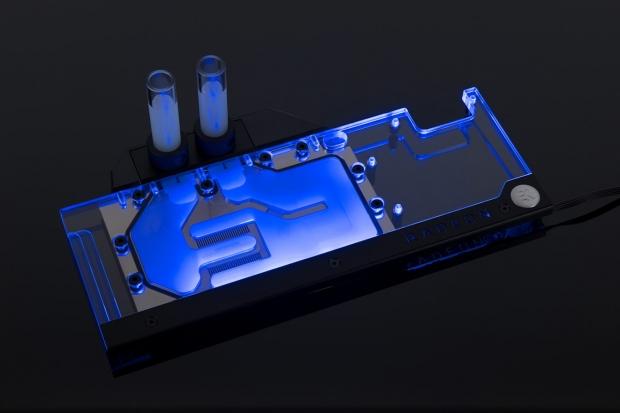 EK recommends that people purchase the retention backplate that ramps the looks of the card to another level, but it doubles as passive cooling to the VRM circuit board. The new EK-FC Radeon Vega water block will work with both the Nickel and Black versions of the current EK-FC Radeon Vega backplates.