Detroit: Become Human comes to PS4 this May
Quantic Dream's futuristic thriller is coming to PS4 in a few months.

Published Thu, Mar 1 2018 2:26 PM CST
|
Updated Tue, Nov 3 2020 11:52 AM CST
Quantic Dream's new QTE-filled, heartstring-pulling game launches this May.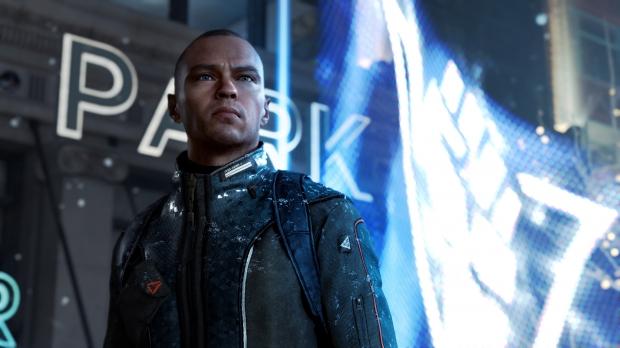 Detroit: Become Human will release on May 25, 2018 exclusively on Sony's PlayStation 4 console, Sony today announced on the PlayStation Blog. According to David Cage, this new entry is the studio's most ambitious project to date, and will feature winding paths to lots of different outcomes--in other words your choices really matter.
"Detroit is by far the most ambitious title ever created by Quantic Dream; with this game, we wanted to push our limits by creating the most bending game we have ever made," Cage said.
"Your actions have real and spectacular consequences: there are entire scenes that you can see or miss based on your actions, your closest allies may help you until the end or die just after you meet them, your destiny itself can be totally different depending on your choices."
Detroit: Become Human may have polarized many with its controversial domestic abuse scene during Sony's E3 2017 showcase, but I'm still holding out some hope that it'll have at least a modicum of gravity to it. The game is a traditional David Cage experience--that means little to no real action and heavy story-based elements, making it basically an interactive movie of sorts--but takes things to the future, a world that brings to mind things like the "I Sing the Body Electric" episode of Twilight Zone, or the synths from the Railroad in Fallout 4.
It'll be interesting to see if the criticisms are valid or not, but for now I'm definitely interested in what the experience holds.
Related Tags