Monster Hunter World enjoys monstrous success
Capcom is absolutely slaying it.

Published Mon, Feb 12 2018 1:15 PM CST
|
Updated Tue, Nov 3 2020 11:52 AM CST
Capcom's bet on Monster Hunter World is paying off big time: the Japanese publisher just broke a major shipment milestone with the online game, sending a clear signal that service games, when done right, can absolutely rocket a game dev to new heights.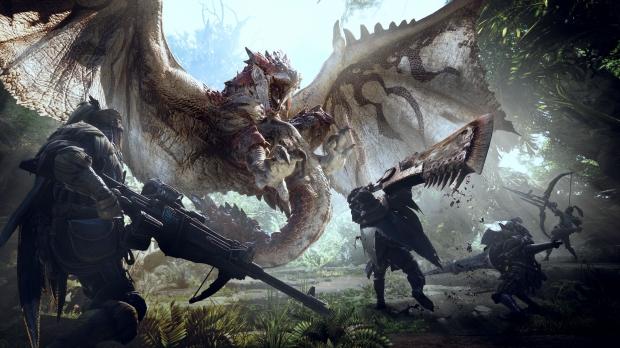 Back when Monster Hunter World was announced I knew right away this game would be the most important and difficult game the company had made in recent memory. An online-based Monster Hunter across mainstream consoles is pretty much everyone's dream, especially since the series had pretty much been secured on Nintendo platforms for a while. I was actually worried that Capcom wasn't ready for such a big investment, and the weight of an online world with millions of players would prove too much to bear, but the publisher understood its task and didn't just meet the requirements: they might've redefined what a service game could, and should, be.
As one of Capcom's most lucrative properties, it shouldn't be a big surprise Monster Hunter World sold extremely well. But what is surprising is how fast it achieved this feat: Capcom confirms that Monster Hunter World has now shipped (or sold-in) 6 million copies worldwide, making it the fastest-shipping game in the company's entire storied history.
"Capcom today announced that Monster Hunter: World for the PlayStation 4 computer entertainment system and Xbox One has shipped 6 million units worldwide (including digital download sales)," read a press release.
Note that this milestone was hit without the PC version, which is coming later in 2018. Home consoles are much more important for Capcom in the respect of AAA games, and hitting both Xbox One and PlayStation 4 is a must for maximum sales, engagement, and exposure.
We won't know exact sales until Capcom releases its final quarterly report for Q4 sometime after March 2018, but we're betting the numbers will keep on climbing throughout the coming weeks.
Related Tags