Jason Colon was at the gym on February 8 when he noticed that smoke was whispering out of his Apple AirPods, where he took them out of ears after which there were signs of "flame damage."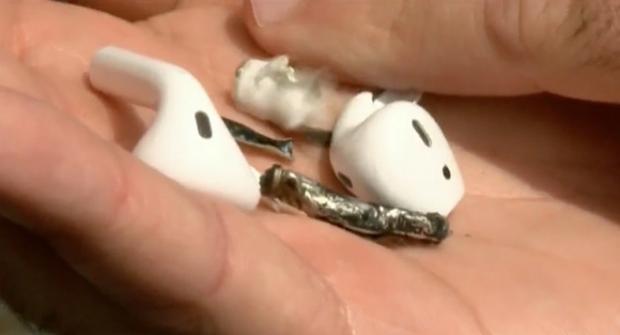 The left AirPod had no damage, but the other one was cooked, with Colon saying "I don't know what would've happened to my ear. But I'm sure that since it hangs down, it could've been [my] ear lobe, you know, my ear lobe could've been burnt". He added that there were also signs of "flame damage."
Apple Insider reports that the burn residue inside of the damaged AirPods looks similar to what would be caused by an overheating battery, so the battery inside of Colon's AirPods could've been damaged and hurt other parts inside of the earpod. Apple has said that teh company is looking into the matter, and that they are going to get in contact with Colon.