Metro Exodus will feature vehicles, crafting, and much more
Metro Exodus isn't an open-world game, but it will feature vehicles, crafting, and massive stages.

Published Fri, Feb 9 2018 9:37 PM CST
|
Updated Tue, Nov 3 2020 11:52 AM CST
The more rumors we hear on Metro Exodus, the more exciting I become with news that the game will be leaving the immersive Moscow subway system for open environments, but this breaks the usual Metro mould.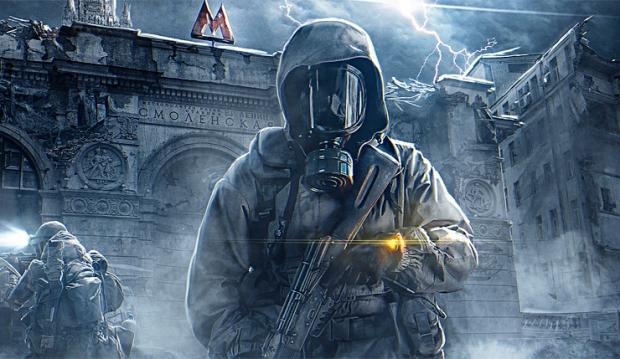 Game Informer has provided the world with more details, with a tease of the open level design in the Russian wilderness. 4A Games has confirmed Metro Exodus is not an open-world game, but the new Metro title will definitely have some huge sandbox stages to explore, with a very linear storyline - once you visit a particular area, you won't be able to revisit it later.
Metro Exodus will have a Fallout-style scavenging and crafting system that will completely replace the "ammo economy" from the previous Metro games, where you purchased everything in-game with bullets collected. Weapon upgrades are a new concentration for Exodus, with upgrades like scopes and more to be configured, but you'll need to clean and maintain them or else they'll break.
The game will give players more options than previous Metro games, with Exodus ushering in non-lethal takedowns for some stealthier gameplay. Metro Exodus will collate all of your actions so that enemy factions will react accordingly, providing Exodus with a totally new feel to the Metro universe.
Metro Exodus is explained as:
The year is 2036. A quarter-century after nuclear war devastated the earth, a few thousand survivors still cling to existence beneath the ruins of Moscow, in the tunnels of the Metro. But now, as Artyom, you must flee the Metro and lead a band of Spartan Rangers on an incredible, continent-spanning journey across post-apocalyptic Russia in search of a new life in the East.
Metro Exodus is an epic, story-driven first-person shooter from 4A Games that blends deadly combat and stealth with exploration and survival horror in one of the most immersive game worlds ever created. Explore the Russian wilderness across vast, non-linear levels and follow a thrilling story-line that spans an entire year through spring, summer and autumn to the depths of nuclear winter.
Related Tags