Red Dead Redemption 2 could be one of the biggest games of all time, and now the latest rumor on RDR2 teases what could be an amazing feature: first-person view mode.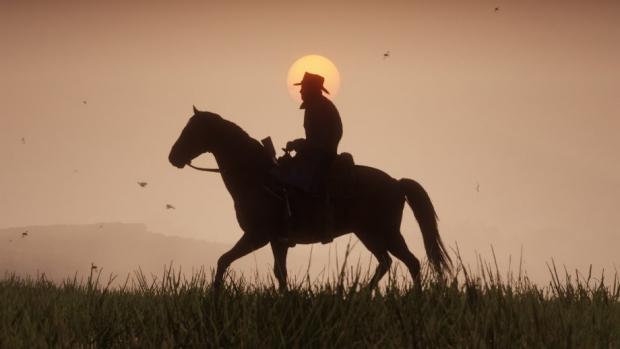 Not only would a first-person perspective be on offer, but Rockstar Games would be throwing in a big change to the multiplayer of RDR2 offering a Battle Royale mode. The rumors are coming directly from Trusted Reviews who received some "development documents" that tease that the Battle Royale game mode would be joined by 'Revive and Survive' and 'Money Grab' modes.
Red Dead Redemption 2 is said to drive the immersion factor much higher, with Trusted Reviews saying that "NPCs will decorate storefronts with amenities and pack things away once night comes". They continued that the towns in RDR2 are "populated with various NPCs including general store owners, gunsmiths and undertakers. You can also partake in gambling if you're hoping to risk it all for financial gain".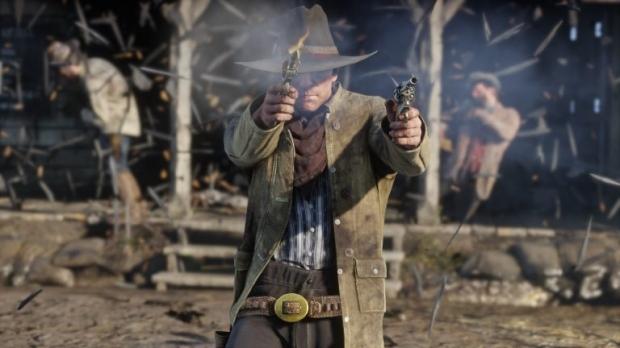 "A Slums Market will apparently be a method of procuring equipment at a reduced price. You can expect NPCs to be navigating these places in accordance with RDR 2's day/night cycle, too"
The online side of things will be more expansive as well, with players able to access a number of shops and NPS that will provide gamers with equipment and missions. The notes also teased that Rockstar is working on a RDR2 companion app, something that would add some social media to the game, and a "poker minigame of sorts" reports Trusted Reviews.