SK Hynix has just taken the wraps off of its new enterprise SSD, packing their in-house 72-layer 64GB 3D NAND flash, and arriving at up to 4TB capacities.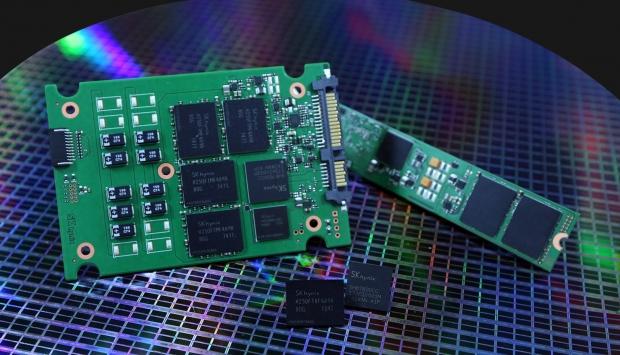 This isn't the first enterprise SSD from SK Hynix using their in-house NAND flash, as the consumer side of the market were first. SK Hynix is releasing the new enterprise SSDs in both 2.5-inch SATA and so-far unspecified NVMe form, but we should expect M.2 as usual.
As for the performance of these new SSDs, we can expect the 1TB SATA SSD to pack sequential reads of up to 560MB/sec while writes will hit 515MB/sec or so, with random reads of up to 98K IOPs, and random writes of up to 32K IOPs.
The PCIe-based version of SK Hynix's new enterprise SSD tops out at 2700MB/sec reads and 1100MB/sec writes, while we have 230K IOPS on random reads, and up to 35K IOPS on random writes.