Rune: Ragnarok pre-alpha nordic trailer released
Rune: Ragnarok has had a pre-alpha trailer released by Human Head Studios, showing a nordic fantasy world.

Published Thu, Feb 1 2018 3:15 AM CST
|
Updated Tue, Nov 3 2020 11:52 AM CST
Human Head Studios has released a new trailer for Rune: Ragnarok, an open-world RPG based in the times of Nordic gods and epic battles.
We can see from the trailer that the game is entirely based around Norse mythology. Even though this is pre-alpha footage of the game we can see examples of gameplay such as: dragons, riding dragons, giant sea creatures and fighting.
It is quite clear from the title as well as from the trailer that Rune: Ragnarok is set in a time when Ragnarok is actually taking place, the gods are descending on earth as well as fighting and dying.
Players will influence the world around them by choosing a respective god to stand by and survive Ragnarok.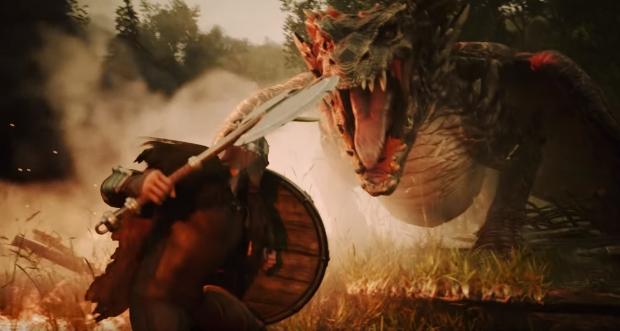 Related Tags