Final Fantasy XII: The Zodiac Age coming to PC at 60FPS
Square Enix's excellent remaster will jump over to PC soon with nice enhancements over the console flavor.

Published Thu, Jan 11 2018 3:23 PM CST
|
Updated Tue, Nov 3 2020 11:53 AM CST
Square Enix is bringing its Zodiac Age remaster to Steam next month, offering a host of features not included in the console version.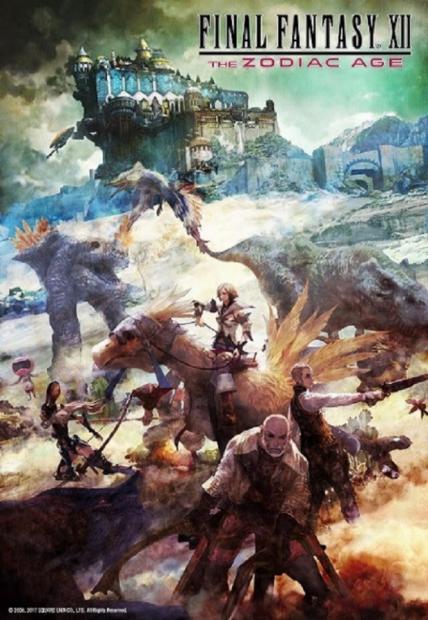 Having played Final Fantasy XII: The Zodiac Age on PS4, I can say the game looks and plays great, but it should really shine on PC. Apparently the publisher agrees and that's why the remastered port will run at 60FPS on PC, as well as include support for up to three 21:9 ultra-wide monitors at once, and also full controller support on Steam.
60FPS - Ivalice will look better than ever with the game running at 60FPS.

Compatible with 21:9 ultra-wide monitors - Up to three HD monitors can be used for a potential 48(16x3):9 experience.

New Game Plus and New Game Minus - Post-game content modes are now accessible from the beginning of the game.

Three background music options - The original, re-orchestrated and soundtrack versions are now available from the beginning of the game.

Maximized License Points and Gil - New functionality added to grant players max License Points and Gil from the configuration screen.

Full controller support, Steam Trading Cards and more to optimize the PC player experience.
Final Fantasy XII: The Zodiac Age is slated to launch on February 2, 2018 on Steam for $49.99.
Also Square Enix will be holding a special launch affair for gamers on February 2: "Fans can learn more about the new features the PC version has to offer during special launch program on Thursday, February 2nd at 12:00 a.m. Pacific, where Producer Hiroaki Kato and Director Takashi Katano will answer questions presented by FINAL FANTASY fans on Twitter," reads a press release.
Related Tags