CES 2018 - Samsung has just pushed all-in with the future of artificial intelligence, with the company announcing it has a new consumer product strategy for AI during its CES 2018 keynote speech in Vegas.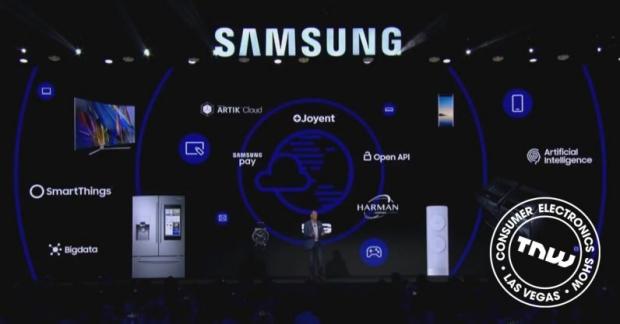 The news comes directly from Samsung Research boss H.S. Kim who said that every product Samsung makes in 2020 will have built-in AI and would connect to the Internet of Things cloud, making everything the South Korean giant sells a smart product that will learn from everything you do.
Kim said this plan from Samsung would happen in a 3-fold pillar that would simplify its product stack, pushing them into a single-cloud approach that would include connectivity, cloud, and intelligence.
Samsung will be ditching its Smart Home and Smart View by combining it all into a new Smart Things app that will launch later this year, something that will have consumers with multiple Samsung products able to secure their devices by voice or by fingerprint authentication.