CES 2018 - AMD has just hosted its big event to unveil its new Raven Ridge APU range of processors, with two new CPUs in the Ryzen 3 2200G and Ryzen 5 2400G.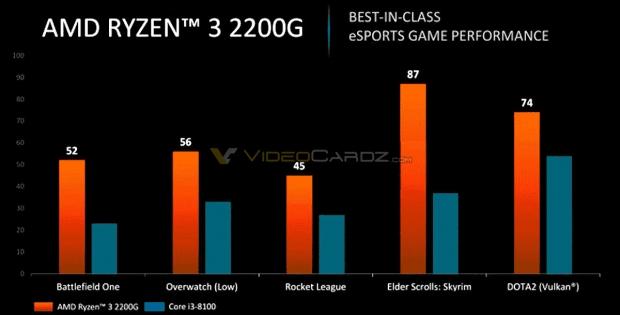 Starting with the new Ryzen 3 2200G, which AMD says offers "best-in-class" eSports game performance, including Battlefield One (it's Battlefield 1, AMD... what the hell is going on here), Overwatch (on low), Rocket League, Elder Scrolls: Skyrim (is an eSports game?) and Dota 2 (running on Vulkan). This is compared against Intel's Core i3-8100 processor.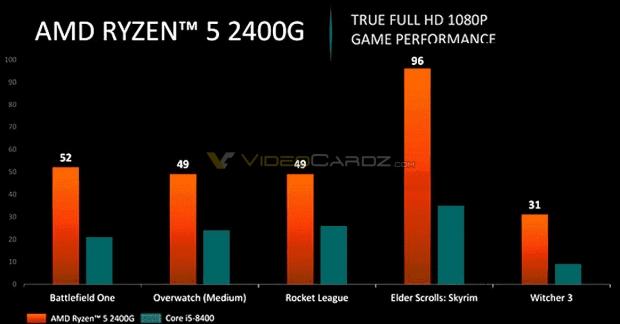 Next up we have the faster Ryzen 5 2400G, which is a little faster but still doesn't hit 60FPS average in some of the bigger games on the market. Battlefield 1 at 52FPS average, and Overwatch at 49FPS on Medium isn't bad, but it can't even handle Rocket League at 49FPS.