Amazon Tube to knock off YouTube with new video service
Amazon might be in the process of developing a new YouTube like service to directly compete with Google.

Published Fri, Dec 22 2017 12:29 AM CST
|
Updated Tue, Nov 3 2020 11:53 AM CST
Recently there has been a lot of fire between the two titan companies Amazon and Google, product disagreements have surfaced and many discussions have taken place but now we might see a strike at Google's YouTube as Amazon has filed trademark requests for the following titles, Amazon Tube and Open Tube.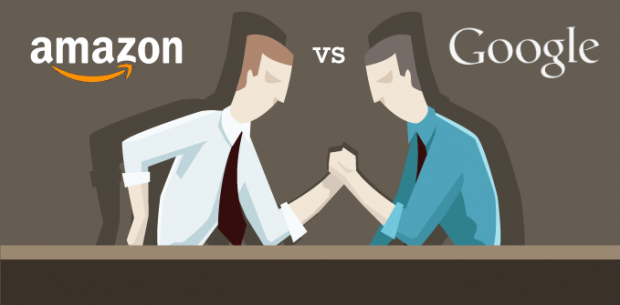 Amazon has recently re-listed Googles chromecast as a result of Google pulling YouTube from Amazon FireTV and all Echo Shows, still in constant discussion to reach a verdict Amazon might not want/need YouTube as a service on their platforms, as the company might just go and make their own.
On the same day as Google announcing that YouTube will be discontinued from Amazon services on January 1 we learn that Amazon has filed for two new trademarks 'Amazon Tube' and 'Open Tube', both have descriptions extremely similar to that of YouTubes.
Amazon has said that Open Tube and Amazon Tube would provide "non-downloadable pre-recorded audio, visual and audiovisual works via wireless networks on a variety of topics." and also that the service would grant "on-line network services that enable users to share content, photos videos, text, data, images and other electronic works relating to entertainment, including, movies, television, audiovisual works, music, audio works, books, theatre, literary works, sporting events, recreational activities, leisure activities, tournaments, art, dance, musicals, exhibitions, sports instruction, clubs, radio, comedy, contests, visual works, games, gaming, festivals, museums, parks, cultural events, concerts, publishing, animation, current events, fashion, multimedia presentations, history, language, liberal arts, math, business, science, technology, hobbies, culture, sports, arts, psychology, and philosophy."
Judging from the description above Amazon is basically saying that they could make a direct competitor to YouTube in repercussions of Google discontinuing their service from Amazon products, if this is true YouTube might have a direct competitor for the first time ever.
Related Tags