4K 60FPS capture card handles Xbox One X, costs $400
Capturing 4K 60FPS from your Xbox One X? The new Elgato 4K60 Pro, costs $400 but captures true 4K60 video.

Published Wed, Nov 22 2017 8:30 PM CST
|
Updated Tue, Nov 3 2020 11:53 AM CST
Elgato has officially released its new Elgato 4K60 Pro, which is being heralded as the first "consumer-priced" capture card capable of grabbing 4K video at the beautifully-smooth 60FPS.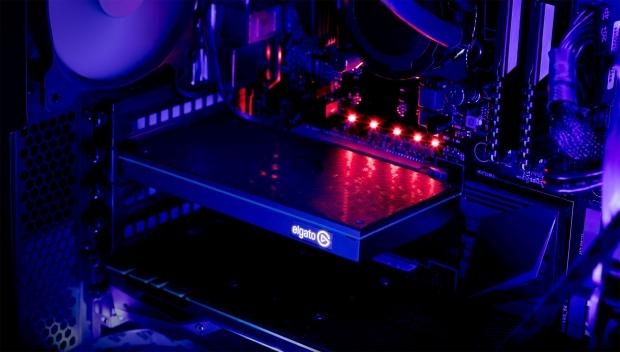 4K 60FPS video capture isn't easy, so don't be surprised by the requirements of an Intel Core i7/AMD Ryzen 7 or better CPU and NVIDIA GeForce GTX 10/Radeon RX Vega series graphics card. Previous-gen 4K capture cards could only take in 30FPS, so the new Elgato 4K60 Pro is a step in a new direction for those wanting to capture 4K60 directly from the Xbox One X - at least for the games that run at 4K60.
Elgato makes the 4K60 capture nice and easy, with a 4K capture utility needed (and Windows 10 of course), an HDMI cable between your console and the Elgato 4K60 Pro, and that's it. Once you've got that, you can begin recording from your Xbox or PlayStation console.
Capturing 60 seconds of footage of Halo 5 running at 4K used roughly 500MB of space, so you'll want a HDD big enough to capture gigabytes of footage if that's your thing.
Related Tags