Amid the Battlefront II microtransaction controversy, KeyBanc analyst Evan Wingren argues that the suspension of the game's in-game purchases is a risk, and that publishers should raise the prices of their games.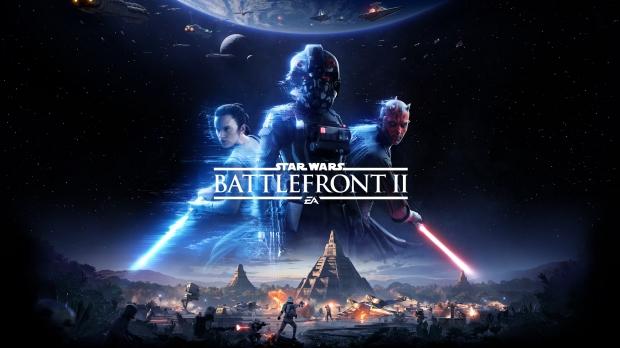 Making video games is expensive, and big games-makers like Activision, Take-Two, EA, and Ubisoft typically spend the bulk of their quarterly earnings re-investing into future projects. To lessen the blow of risky new IPs and games and buffer the amount of cash that's re-invested, these companies rely on microtransactions in live service games that A) allow gamers to play the game longer and B) provide padding for the company's financial future. But when that safety net is removed--even temporarily--because of big push-back, as with the case of Battlefront II's microtransactions, this could catalyze an industry change.
According to KeyBanc Capital analyst Evan Wingren, publishers should think about charging more money for games because gaming is quantitatively the cheapest form of entertainment. In fact, the analyst says gamers aren't overcharged but undercharged, and that the Battlefront II controversy is a "perfect storm of overreaction."
"We view the negative reaction to Star Wars Battlefront 2 (and industry trading sympathy) as an opportunity to add to Electronic Arts, Take-Two, and Activision Blizzard positions. The handling of the SWBF2 launch by EA has been poor; despite this, we view the suspension of MTX [micro-transactions] in the near term as a transitory risk," Wingren wrote in a letter to clients, as reported by CNBC. "Gamers aren't overcharged, they're undercharged (and we're gamers) ... This saga has been a perfect storm for overreaction as it involves EA, Star Wars, reddit, and certain purist gaming journalists/outlets who dislike MTX."
"If you take a step back and look at the data, an hour of video game content is still one of the cheapest forms of entertainment. Quantitative analysis shows that video game publishers are actually charging gamers at a relatively inexpensive rate, and should probably raise prices."
Of course Wingren and other key industry analysts have access to reams and reams of data so it's hard to say for certain whether this assessment is accurate. But given the transition to live games and the games-as-a-service business model, taking out forms of monetization--or changing them dramatically to make them less lucrative--could have not only an immediate but prolonged effect on the industry.