Microsoft wants to buy up more studios and IPs
Microsoft typically doesn't make very many games any more--instead it wants to buy out other studios and IPs, folding them into the Xbox segment.

Published Mon, Nov 6 2017 6:21 PM CST
|
Updated Tue, Nov 3 2020 11:53 AM CST
Since shifting towards service games and unifying its core Xbox LIVE framework across multiple devices, Microsoft's gaming division makes less and less first-party titles every year (case in point: the Xbox One X's rather paltry launch of exclusive content). But there's a reason for that: the company is focusing more on making recurring revenues from lucrative services (Xbox LIVE, Mixer), selling games on Xbox Store, and simply buying up popular IPs and development studios to make games for them.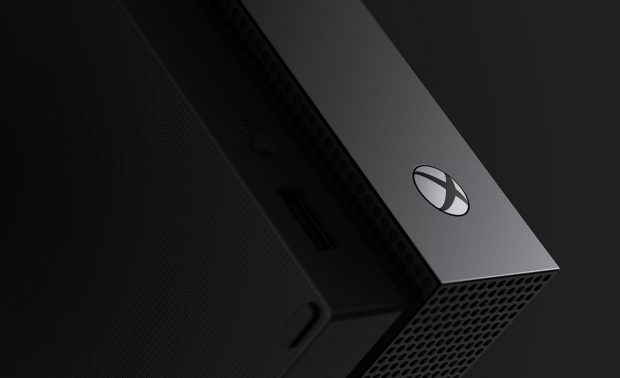 When the Xbox One bombed hard in 2013, Microsoft had to change how they played the game to stay competitive against Sony (that's a massively simplified version of events but let's go with it for sake of illustration). Microsoft knew it couldn't be Sony at the hardware game, so it didn't even try. Instead the company unified Xbox LIVE across mobiles, PCs, and consoles by essentially turning it into a billion-dollar service that not only sold games, but also made money from advertising, streaming, subscriptions, in-game purchases as well as monetized engagement.
Microsoft has been playing into its strengths rather than chasing Sony's tail, and it's worked out quite well: the Xbox gaming segment pulled in $9 billion in revenues last year, and almost $2 billion in Microsoft's Q1 period
But Microsoft's shift comes at a very real cost: games. The Xbox brand has had fewer Xbox One exclusives to punctuate this shift--a shift away from a stream of first-party content and towards a more tactical Microsoft, one that leveraged its might where it counts. Instead of making the next big hit, Microsoft (like other companies) decided not to try to beat them, but buy them with the Minecraft acquisition. This turned out to be a sage investment. There's reports that Microsoft even tried to buy Bluehole in the attempts at keeping PlayerUnknown's Battlegrounds, aka the biggest game in existence right now, exclusive to PC and Xbox One. Essentially the company will still invest in new first-party content, but it should be to a lesser extent.
Making new games and new IP is very costly, and comes with a lot of risk. This risk is mitigated by microtransactions and tons of engagement building opportunities (look at Sea of Thieves, or Crackdown 3, which will assuredly be monetized). And it looks like Microsoft is just getting started on the acquisition front.
"We need to grow, and I look forward to doing that," Xbox vice president of gaming Phil Spencer said in an interview with Bloomberg. In the interview Spencer suggested that Microsoft will invest further to make more games as well as eye key acquisitions. "Our ability to go create content has to be one of our strengths. We haven't always invested at the same level. We've gone through ups and downs in the investment."
Microsoft's latest gaming investment is Bluhole's last-man-standing shooter PlayerUnknown's Battlegrounds, which was ported to the Xbox One thanks to a staggering amount of manpower and coordination on Microsoft's part.
Whether or not we see the company taking more risks is unknown, but I foresee more tactical acquisitions and partnerships like the PUBG investment.
Related Tags