Activision spent $750m on development in last 9 months
Activision, not unlike other major publishers, spends hundreds of millions of dollars on games development and upkeep.

Published Fri, Nov 3 2017 9:18 AM CDT
|
Updated Tue, Nov 3 2020 11:53 AM CST
Activision's latest third quarter financials are filled to the brim with interesting tidbits of data. While it's important to note how much net revenue is earned in a quarter, it's also vital to discuss how much Activision spent on costs and expenses like game development and marketing.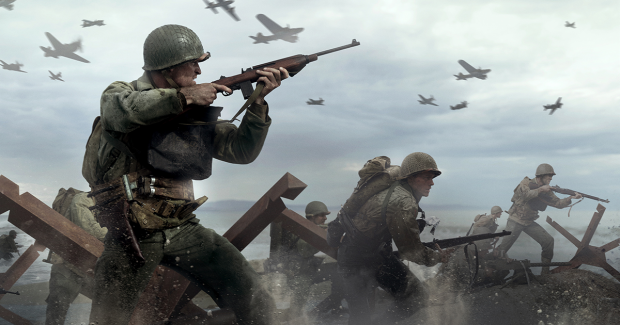 According to the company's Q3'17 earnings report, Activision spent a sizable $750 million on product development in the last nine months, up 11.44% year-over-year. This costs represents roughly 15% of the publisher's total net revenue for the nine-month period. It also spent $717 million on game operations and distribution, highlighting retail costs and upkeep in live service games such as Overwatch, Hearthstone, Destiny and World of Warcraft. In the three-month quarter ending September 30, Activision spent $273 million on development, up 9.63% year-over-year and representing about 17% of total Q3 net revenues.
What's more interesting is how much money Activision spends on costs and expenses to power its billion-dollar empire. Understanding how much companies are spending gives key insight on current industry trends such as recurring revenues via lootboxes and microtransactions. While Activision raked in $1.618 billion in net revenues in Q3, it spent 84% or $1.361 billion of these earnings on expenses, with sales and marketing costing the most, followed by product development and game operations and distribution costs.
These data points aren't new and Activision typically spends quite a bit of money on marketing, development, and game operations every quarter. But in the days where gamers are questioning the true costs of games development, I thought it prudent to share this tidbit.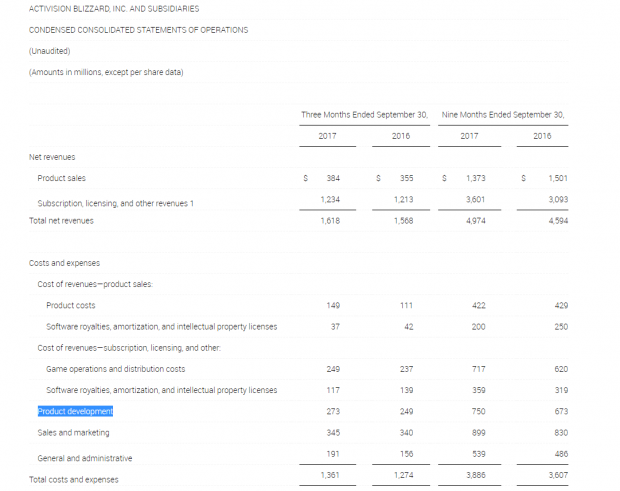 Related Tags