Netflix cancels House of Cards over Kevin Spacey problems
Kevin Spacey allegedly sexually harrassed a 14-year-old boy, Netflix reacts by cancelling mega-smash House of Cards.
Published Oct 30, 2017 7:00 PM CDT
|
Updated Tue, Nov 3 2020 11:53 AM CST
1 minute & 36 seconds read time
In the last 24 hours a story began surfacing that Kevin Spacey, the main actor in House of Cards by Netflix, attempted to sexually assault Star Trek Discovery actor when he was just 14 years old. The allegations forced Spacey to out himself as gay, and then claim that he honestly does not "remember the encounter".
Spacey tweeted out a massive reply, which you can see above, that he seems to really skim over. It seems he casually handles the sexual abuse of a 14-year-old, making this a very tragic event. Spacey said: "but if I did behave then as he describes, I owe him the sincerest apology for what would have been deeply inappropriate drunken behavior, and I am sorry for the feelings he describes having carried with him all these years". Deplorable.
Netflix reacted by canceling House of Cards after its upcoming sixth, and now final season. Netflix and Media Rights Capital released a statement, where they said: "Media Rights Capital and Netflix are deeply troubled by last night's news concerning Kevin Spacey. In response to last night's revelations, executives from both of our companies arrived in Baltimore this afternoon to meet with our cast and crew to ensure that they continue to feel safe and supported. As previously scheduled, Kevin Spacey is not working on set at this time".
If you want to feel disgusted, the story starts with Anthony Rapp saying that the then-26-year-old Spacey tried to "get with" the then-14-year-old boy. Rapp was reportedly at a a party in Spacey's apartment in 1986, when Rapp said he was bored at the party and went into the bedroom to watch TV. Spacey appeared in the doorway, reportedly drunk, picked the 14-year-old boy up, putting him onto the bed and laid on top of him. Rapp said "he was trying to seduce me. I don't know if I would have used that language. But I was aware that he was trying to get with me sexually".
I'm not going to throw personal opinion onto this story, but I think we would all agree that the allegations of being treated like prey to a predator with a 14-year-old by one of the biggest stars in Hollywood? Netflix canceling arguably, their most infamous show 'House of Cards' within 24 hours doesn't show confidence in Spacey not being a predator of a young boy. What is going on with the world?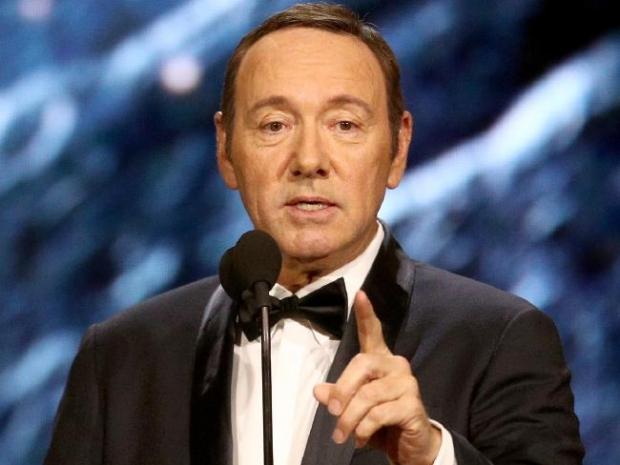 Related Tags