Xbox LIVE monthly active users up 13% to 53 million
Microsoft has a massive audience to monetize with its storefront and services like Mixer and Xbox Game Pass.

Published Fri, Oct 27 2017 6:27 PM CDT
|
Updated Tue, Nov 3 2020 11:53 AM CST
Microsoft engages and potentially monetizes over a massive 53 million user playerbase thanks to successful games and services strategies.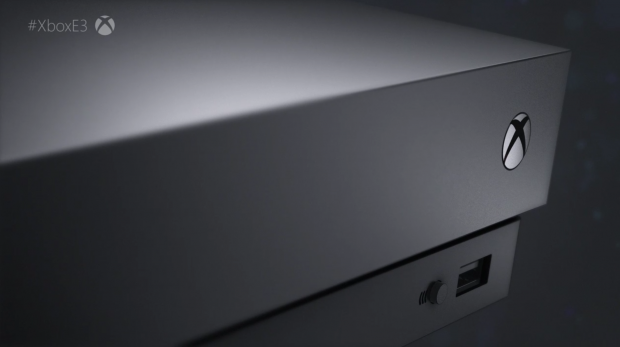 Microsoft just announced its quarterly earnings for the new 2018 fiscal year and the results are strong, especially in the Xbox gaming segment. According to the results Xbox games and services earned $1.8 billion in revenues, up 20% year-over-year and accounting for roughly 20% of total revenues from the More Personal Computing segment. Now that Microsoft has anchored itself into a serviced-based business model that monetizes its audience with microtransactions, ads, and services like Mixer, one of the most vital and valuable metrics is how many gamers are using Xbox LIVE on Xbox consoles, PC and mobiles. In terms of MAUs those numbers are good.
"Our engaged user base grew 13 percent to 53 million monthly active users across Xbox One, Windows 10 and mobile platforms," Microsoft Chief Financial Officer Amy Hood said in the earnings call. "Additionally, new services like GamePass and Mixer, which create more opportunities for engagement and monetization, showed encouraging early results."
However, Microsoft CEO Satya Nadella that Xbox LIVE users have surpassed 53 million--of course MAUs are monthly active users, and don't necessarily represent the entire pool of subscribed or current users.
"We will continue to connect our gaming assets across PC, console and mobile, and work to grow and engage the more than 53 million Xbox Live member network more deeply and frequently with new services like Game Pass and Mixer. And we're a few day," Nadella said in the call.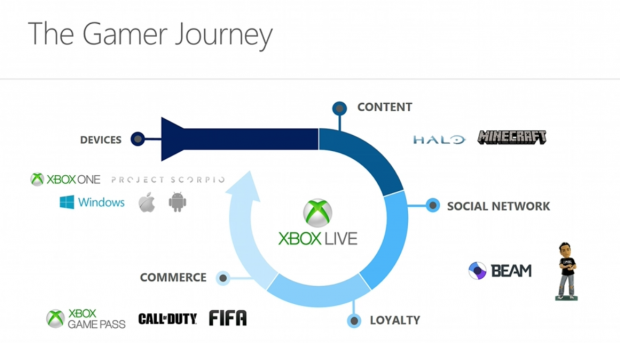 Relevant: Why Xbox LIVE is the center of Xbox, not consoles
What does this mean exactly?
These metrics show that Microsoft's strategies are working. Although the Xbox One is woefully behind compared to the PS4, Microsoft has made a tremendous transformation by doing what Sony can't: aligning PC, consoles, and mobiles together in a cross-media engagement model that incorporates game streaming monetization, game sales, microtransactions, advertisements, and other revenue-bolstering strategies.
This also means Microsoft will continue on this path. Xbox will continue being a service that spans multiple devices, and microtransactions as well as streaming incentives will still be seen in first-party games.
Rather than compete with Sony in its own game, Microsoft has embraced its strengths and reinvented the game in such a way that Sony is having a hard time competing. At the same time, however, the PlayStation brand is indeed more lucrative in terms of gigantic reach and platform share...but Xbox may one day outstrip it where it counts: long-term engagement and monetization.
Related Tags