Star Wars: Battlefront II campaign will be robust
Battlefront II's singleplayer campaign will keep players entertained for over 6 hours, says EA's Motive studio.

Published Fri, Oct 20 2017 8:12 AM CDT
|
Updated Tue, Nov 3 2020 11:53 AM CST
Star Wars: Battlefront II is slated to release next month, and will include an interesting looking singleplayer campaign that not only folds into the original trilogy, but tells a unique story from the Empire's point of view. One of my biggest concerns about the campaign is its length--Battlefield 1's War Stories were short-ish--but EA Motive's David Robillard affirms the experience well be somewhat beefy.
Back in April, EA and DICE teased that Battlefront II's campaign, which is told from Empire commander Iden Versio's point of view, would be "emotionally gripping" and deliver a tale of "revenge, betrayal and redemption." The story, which is being penned by Spec Ops: The Line writer Walt Williams alongside ex-IGN editor Mitch Dyer, will bridge the end of the original trilogy to the expanded universe, and touch upon the New Order's rise--all while featuring new and classic characters like Luke Skywalker.
"We never describe the Empire as the bad guys. We never say Iden is a villain. We present the other side of the conflict."
But how long will Star Wars: Battlefront II's campaign actually be?
According to EA Motive producer David Robillard, gamers can expect up to 7 hours worth of play. "We thought that around 5-7, maybe 8 hours is probably a good amount of time," Robillard said in a recent interview with Press Start. "[EA Motive] wanted to stay very driven towards the Star Wars fantasy that the players are going to experience and not have it be drawn out."
All in all Battlefront II is poised to become a titanic shooter for 2017, and may end up being the second best-selling shooter behind Call of Duty: WWII. I recently said that Battlefront II is quite possibly the most addicting game I've played in recent memory, and its monetization path with lootboxes and Star Cards will rake in tons of revenue.
EA seems to agree: the publisher expects to sell 14 million copies by the end of its fiscal year in March 2018.
Star Wars: Battlefront II will launch November 17, 2017 on PS4, Xbox One and PC.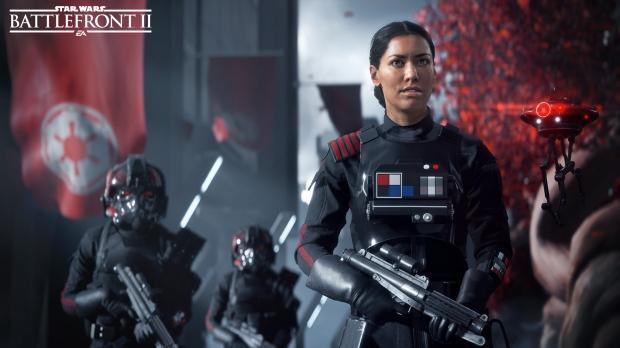 Related Tags