Hunt: Showdown set for Steam Early Access
Featuring 12 minutes of gorgeous gameplay footage that showcases swamps of Louisiana.
Published Fri, Oct 13 2017 5:44 AM CDT
|
Updated Tue, Nov 3 2020 11:53 AM CST
Hunt: Showdown is the upcoming multiplayer survival horror game from Crytek that appears to finally see the light of day, despite it's slow and uncertain development process. Set to enter Steam's Early Access program, no official date has been released.
"You want to create an experience that goes from the game into the player. These guys are really into your world and they're having fun right? And that's what I want, too," creative director Magnus Larbrant told IGN. "I think Early Access for our game is the best thing that could ever happen."
For those unfamiliar with Hunt: Showdown's history, the game was originally announced in 2014 under the title 'Hunt: Horrors of the Golden Age' and was slated as the spiritual successor to Darksiders. But due to Crytek's financial difficulties and closure of Crytek USA, the game remained dormant despite Crytek claiming it will enter beta testing in late 2014. Clearly this never happened until Crytek recently announced that the game was back, with a new direction and title- Hunt: Showdown, a multiplayer horror in which teams compete to hunt down monsters in the gloomy and scary swamps of Louisiana.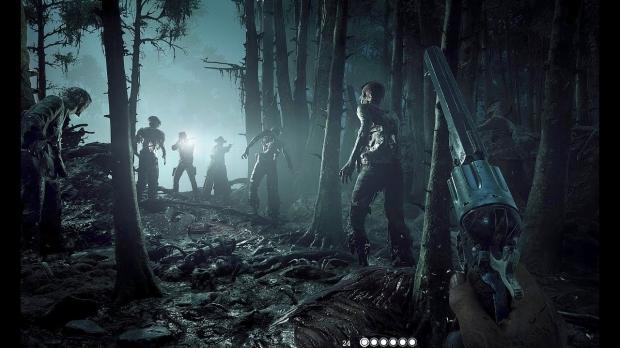 Hunt: Showdown is set to include PvE and PvP elements, this means you have the choice to hunt down monsters or you can turn your weapon on your fellow human players in a survival of the fittest.
IGN have released 12 minute of gameplay that features stunning visuals in a slow-paced, high-alert gameplay featuring commentary by developer Magnus Larbrant.
Related Tags