GIGABYTE X399 Designare EX lands, with Thunderbolt 3?
GIGABYTE's X399 Designare EX motherboard has arrived in our labs for testing, with a surprise Thunderbolt 3 mystery.
Published Sun, Oct 8 2017 10:29 PM CDT
|
Updated Tue, Nov 3 2020 11:53 AM CST
While AMD's Threadripper/X399 launched a few months ago, until now, we hadn't seen much information about new X399 motherboards. GIGABYTE teased pictures of their X399 Designare EX, which is part of their "second wave" of X399 motherboards. The motherboard arrived a few days ago from Taiwan, and I can't wait to review it and see what it has to offer over the first wave of X399 motherboards.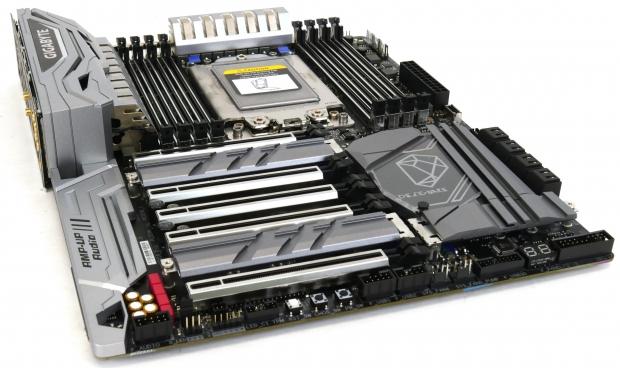 The X399 Designare EX looks more professional than the X399 Aorus Gaming 7, which looks more like a gaming motherboard, but that isn't where the differences end. The motherboard features an integrated IO shield, and there is also a built-in fan under the IO cover that should help to cool down the VRM heat sink, which has also been redesigned.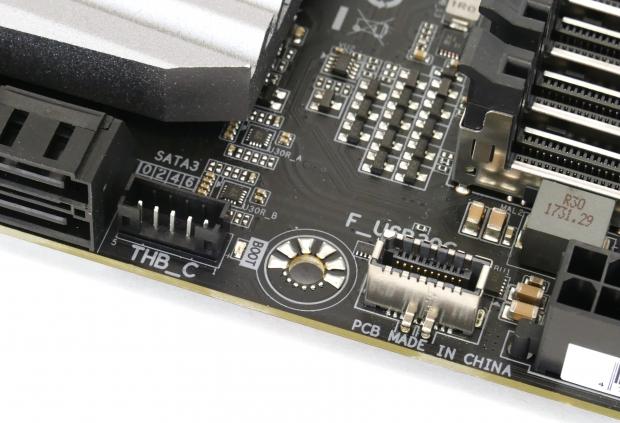 We also see a header labeled THB_C, which we have seen on other GIGABYTE motherboards as a GPIO header for Thunderbolt 3 add-in cards. However, there is zero mention of the header on the internal connectors list, motherboard diagram, or in the header/port descriptions section of the manual. There are a few possibilities as to why it was omitted, as the header is visible on GIGABYTE's official images of the motherboard. The main one is probably that the certification process isn't over. We have seen the same thing happen on some of GIGABYTE's Z270/Z170 motherboards, where they had the hardware but no certification, so they left any mention of the feature out of the official documentation.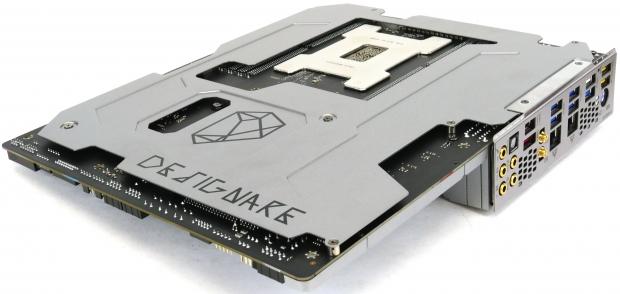 The motherboard also has a back side shield that covers the back of the entire PCB. The purpose of shields such as the one on the X399 Designare EX is to reinforce the PCB, especially when there are heavy GPUs installed or a heavy water block. It also protects the motherboard during installation. We are really excited to put the board through its paces in the coming days, and we will have a review of the motherboard for you soon.
Related Tags