Witcher 3's '40 second rule' kept players engaged
CD Projekt RED developed a '40 second rule' to keep players engaged with the dynamic, open-ended world.

Published Sat, Oct 7 2017 11:28 AM CDT
|
Updated Tue, Nov 3 2020 11:53 AM CST
The Witcher 3's open-ended fantasy world is beautiful, vibrant, and dynamic--constantly shifting with new things to do, with the cities bustling with life and teeming monsters roaming the wilds. To keep the world feeling alive, and to keep players interested and engaged with the world, CD Projekt RED's dev team made the "40 second rule."
When building a massive open world, it's important to keep players actively engaged and interested in the content and interactive features the world has to offer. Lots of teams focus on dynamism to pull this off, or the world's natural alive feeling where things change; mercenaries sharpen swords, city guardsman roam the streets, men and women work fields while monsters and animals roam, hunt, and die in the wilds. Even with all of that, players still have to know about the shifting world state, and more importantly, they have to feel engaged.
To tackle this problem, The Witcher 3's world-building team created the "40 second rule" which stipulated that players have to see something every 40 seconds. "We did some tests and we found the player is focused on the stuff which we produce. Every forty seconds they should see something and focus on it, like a pack of deer or some opponents, some NPCs wondering about. So we have our rule of 40 seconds," said Bartosz Von Ochman, who worked on Living World Design for The Witcher 3: Wild Hunt, said in the latest episode of noclip's Witcher series. If only BioWare didn't try to up the ante from Dragon Age II and followed the 40 second rule with Dragon Age: Inquisition.
The documentary also revealed a nifty little bug that CD Projekt RED encountered called the 'zero-zero bug,' which swallowed items like a vortex and spat them out into a particular area of the map. You can read more about that amusing bug here.
So the next time you play The Witcher 3 (some of you might be replaying in 4K thanks to the new PS4 Pro patch) remember that the team put lots of effort into not only making the world look and feel alive, but making sure you're constantly aware of it.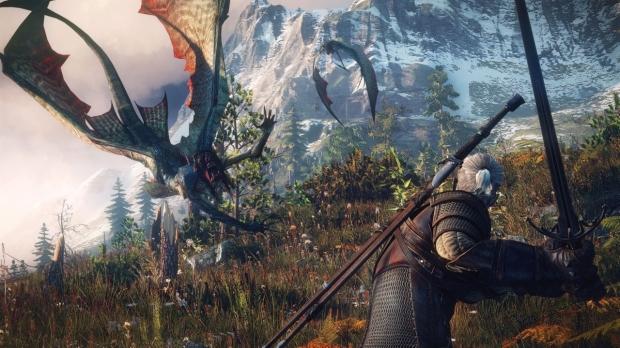 Related Tags