Forza 7's 'pay to earn' scheme isn't anything new
Forza 7's pay to earn scheme isn't really new, but it's mostly found in F2P games.

Published Wed, Oct 4 2017 10:30 AM CDT
|
Updated Tue, Nov 3 2020 11:53 AM CST
Forza 7 has gotten lots of flak recently for its "pay to earn" scheme that sees gamers optionally paying real-world money not to directly buy in-game rewards, but to boost the possible outcome of said rewards. But this isn't a new trend in gaming--far from it.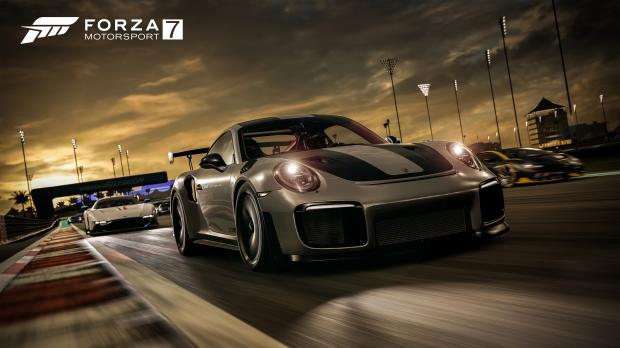 Pay to earn is actually an old staple of freemium microtransactions, but it's used in new AAA games too. Take Destiny 2, for example. Destiny 2's microtransactions are creatively tied with the base game to essentially whet the appetite of players who become locked into the game's addictive ecosystem--addictive because of the loot grind cycle that's freely available to all players, but mTX offers yet another calculated layer to the addiction. Destiny 2, a paid $60 AAA game, contains a pay-to-earn tick...although it's more indirect than Forza 7. In Destiny 2 players can buy Silver to exchange for Bright Engrams, which contain mods, cosmetics, emblems, and most importantly, shaders. But if you don't like what you get, you can dismantle the loot box gear for Bright Dust, which is used as a second currency to buy other items, including EXP and loot boosts. So essentially you can convert real-world money into loot boosts--or you can simply level up an get Bright Engrams for free.
The second and third examples are free-to-play games. Blizzard's Heroes of the Storm lets you exchange Gems, which are bought with real-world money, for stimpacks, which boost the XP outcome for a period of time. Star Wars: The Old Republic, another free-to-play game, lets players buy Experience Boosts to increase their EXP gain and level up faster. While the trend may not exactly be new, the inclusion of these schemes in full-priced AAA games kind of is.
But what makes Forza 7's pay to earn system so bizarre is that every Forza game before it allowed players to adjust these settings manually without having to spend in-game currency.
Gamers used to be able to simply adjust the track conditions like making it night, making it rain, etc, to earn extra cR. But in Forza 7 they spend cR, which can both be bought and earned in-game, to buy "Mods" that don't modify cars, but the track environments and the like, which allow players to earn more cR and fuel the grind. So essentially you're spending money to make money--or on the flip side, spending time to save more time in the future.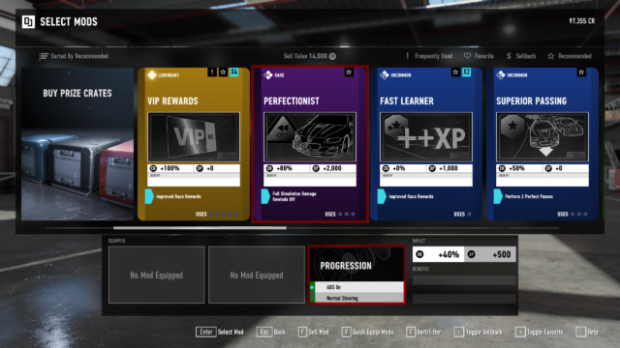 And of course the mods have different tiers of quality: normal, rare, legendary, etc.
Free-to-play games typically pull maneuvers like this to amplify the "time vs money" argument for its consumers and give players a choice to either spend time or spend money to unlock new content. Make no mistake: microtransactions by their very nature are psychological and often create this facade of value or time-saving. Sometimes its outright positive and can have a great affect on the game, but it's typically a micro-managed psychological bit of trickery that creates the illusion of positivity, and is predicated on "hooking" players. Studies have shown that once players spend their first dollar on in-game purchases, they're much more likely to continue shelling out--especially if that's their main gaming experience.
This is fast becoming the norm for big-budget games, especially Microsoft's first-party games which, typically, are designed to be multiplatform experiences that cast a wide net as possible--and open up as many opportunities as possible to monetize across the board. That is, after all, Microsoft's big plan for the future of its video games business.
Related Tags